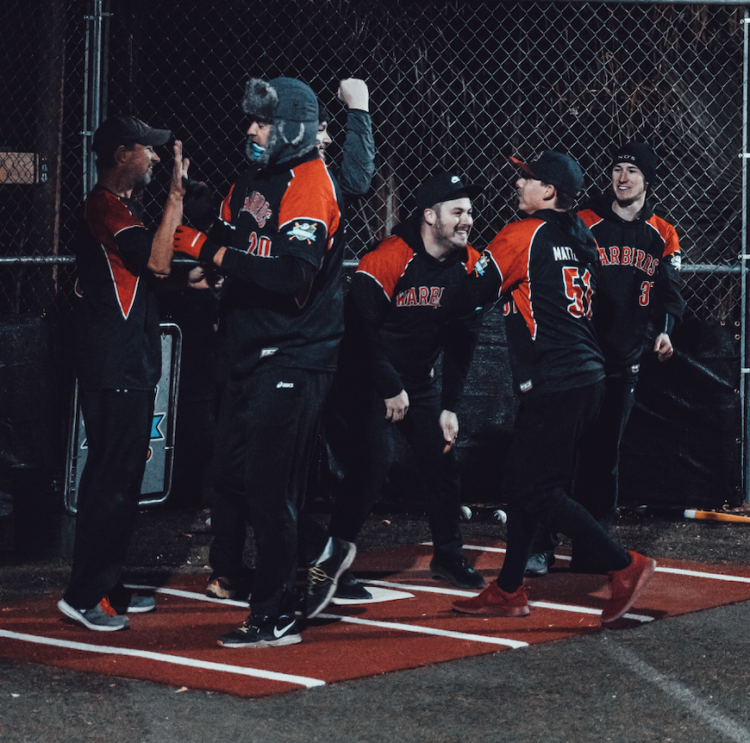 LAS VEGAS NEVADA – There was a playoff atmosphere at The Hideaway for the opening series of the Premier League Wiffle® spring season, as another chapter of the heated rivalry between the Warbirds and Sandvipers was written. The preseason is over, and the increased level of intensity from both teams was palpable. Every game matters this season since the bottom two teams at the end of the spring will be sent to relegation play.
Game one of the series was a pitcher's duel between the Warbirds' Brain "Uncle B" Puter, and the Sandvipers' Trench Picone. Both pitchers traded zeros for four straight innings, with Nate Serisky being the only anomaly at the plate, going 3-3 with three singles and a walk. In the top of the fifth and final inning, Uncle B himself came to the plate, and hit a two run double to put the first runs of the game on the board. He would then close it out in the bottom of the inning, shutting out the Sandvipers potent lineup for the first time, and handing them their first loss of the season early.
In game two the Sandvipers offense woke up. Adam Tanic and Casey Herzog both went 2-5 with a home run, and Tom "Dr. Winkly" Gannon went 3-4 with three extra base hits. They put six runs on the board, and their rotation was able to combine to shut out the Warbirds, allowing just two hits over five innings.
In the final game of the three game set, Herzog and Picone shared the pitching duties, and allowed just one run over five innings. Herzog also tripled twice in the game, and would come around to score both times.
The next PLW league night will be on Monday, February 8th, and the rest of the league is slated to start their season with double headers. There will be a single day PLW draft tournament on Saturday, February 27th that is open to all players. Sign up today!