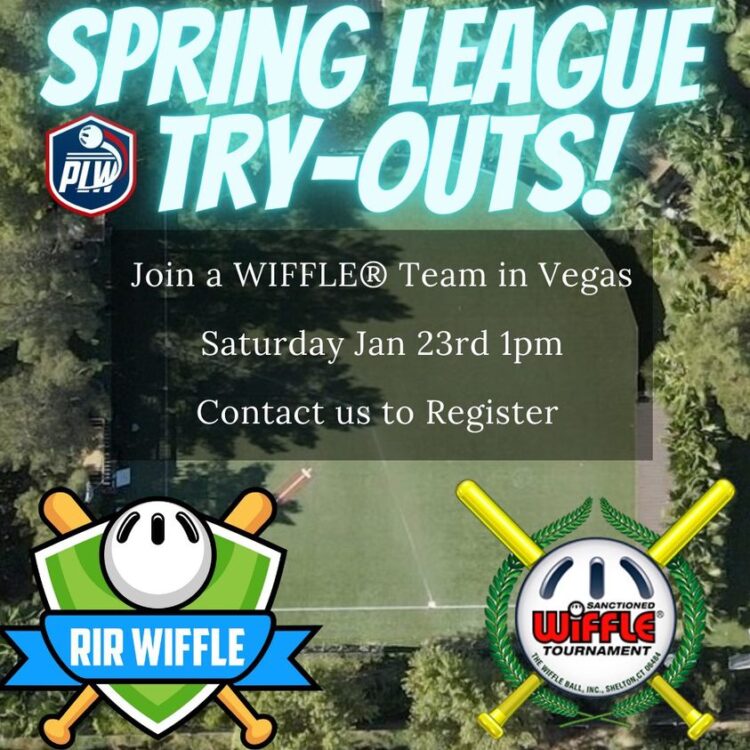 Want to play Premier League WIFFLE® this is how. Show up Saturday at 1pm and show case your talents during a session of Batting Practice before participating in actual live games. Team manager may ask you questions about your availability and previous playing experience. To register fill out this simple form message it here to the Premier League WIFFLE page on social media, links top right.
Register for PLW Spring League
Full Name
Age
What nights are you available to play?
Position
Summary of Playing Experience
Preference of league? (see below)
The types of leagues are:
PLW – Monday/Thurs (most competitive)
Wed League (medium pitch)
Friday League (coed slow pitch)
This is a private location, DM for more details. All money raised for leagues and tournaments are donated to Ranch Island Rescue and 501c3 non profit animal sanctuary in Nevada.