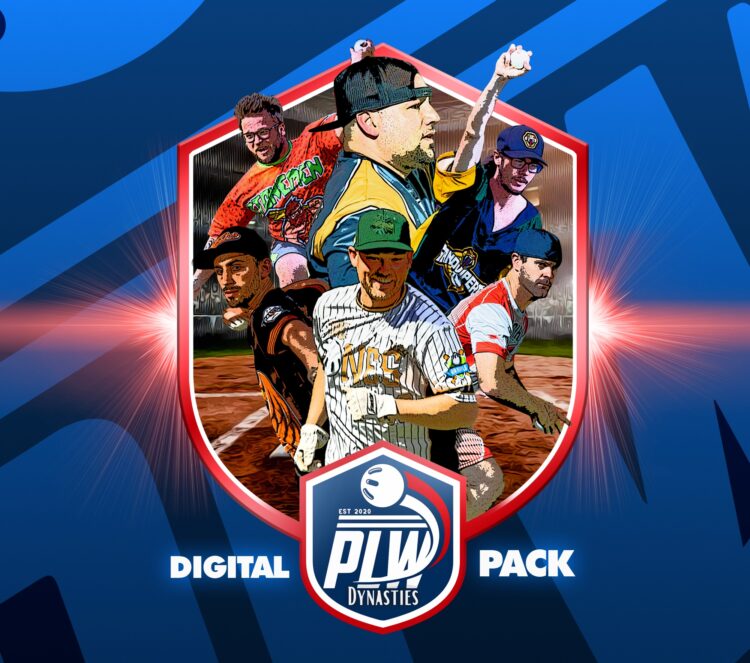 A digital trading card set sold by the PLW. Only sold in packs and come with a 100% secondary marketplace where players, fans & collectors can buy, sell and trade their assets.
Real game outcomes not only affect the value of cards, but the 10 players with the most standout performances will have a special Legendary card for that season's set.
Standout performances include achievements such as but are not limited to: 4-hit games, 3-homer games, 10-strikeout performance, complete game shutouts, Player Of The Week, All-Star appearances and seasonal awards.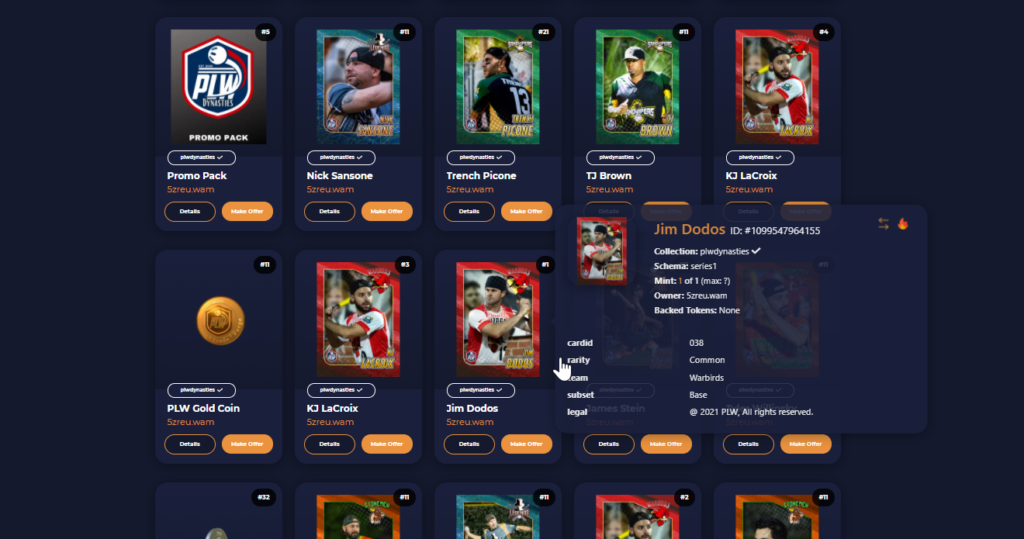 For each one, a unique card with different rarity will be added to the set. You must collect all of that player's cards for the season in order to forge them into his Legendary card, which cannot be found in packs.
Besides Legendaries, you can collect and burn other small sets to forge into assets such as more packs, rarer cards and limited giveaways like signed jerseys or a Pocket Radar.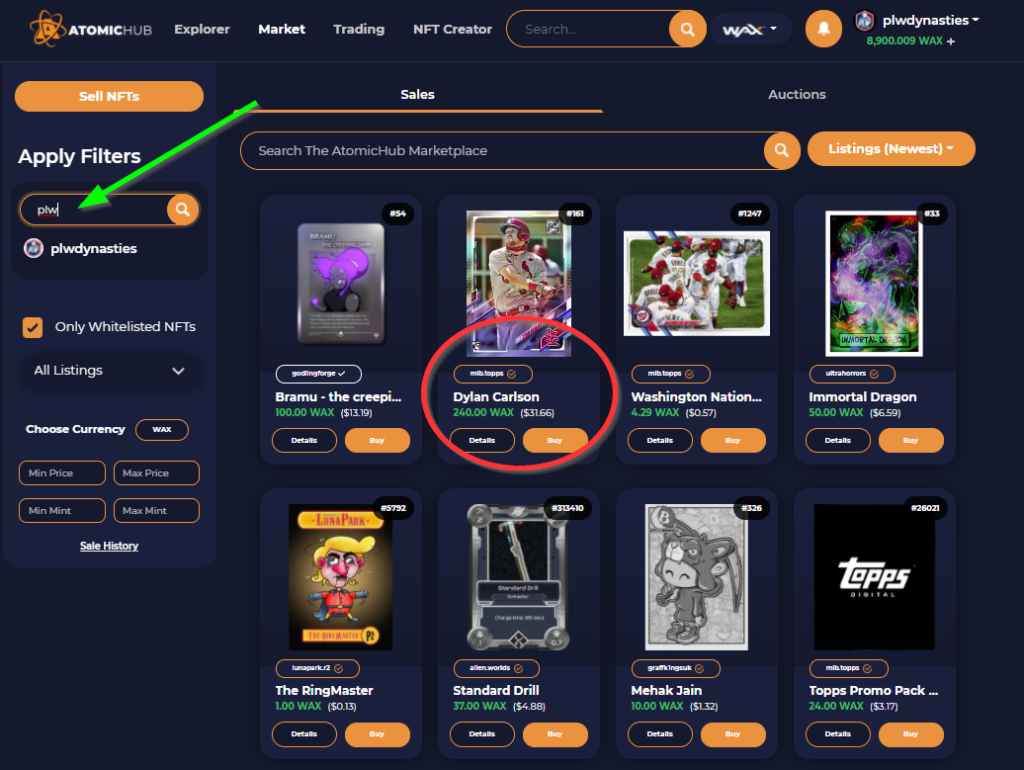 Only a set number of packs will be sold each year. They can be stored securely in your Wax Cloud Wallet and while there are dozens of market places to auction or trade individual PLW cards, the Atomic Market is currently the best place to use.