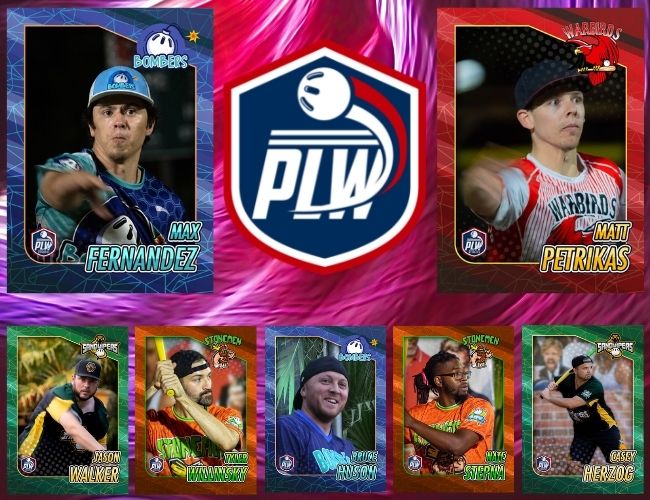 5pm PST: Stonemen at Warbirds (3 game series)
7:30pm PST: Bombers at Sandvipers (3 game series)
With this weekend's big NFT launch and now today's official launch of the NFT mission cards there's a lot to be excited about in the PLW. But first, here's are todays starting lineups to help you decide who to root for!
Series 1: Stonemen at Warbirds

Stonemen Game 1 Starting Lineup (visitors)
Levi Lawrence
Nate Stepna
Jimmy Talamentez
Dan Hetzel
Austin Bull
Starting Pitchers:
Levi Lawrence
Austin Bull
Nate Stepna
Stonemen Notes: Tyler Willinsky will not be in time to start the game 1. Peter Ponce, Sean Plake and Alan Sharples will be available off the bench.

Warbirds Game 1 Starting Lineup (home team)
Jim Dodos
Mat Petrikas
Chris Warfield
Tim Reilly
Stephen Johnson
Starting Pitchers (not in order)
Matt Petrikas
Jim Dodos
Chris Warfield
Warbirds Notes: Starting lineup order is not set in stone and based on available players and may shuttle some. Warbirds are for sure without Peter Mocabee and KJ LaCroix in tonight's series.
Overall Series Notes: The Stonemen look to be at full strength against a Warbird's team missing 3 of their strongest bats in Peter Mocabee, KJ LaCroix and most likely Chris Gschwender and will have to rely on production from two of their rookies in Tim Reilly and Stephen Johnson. For the Stonemen, Nate Stepna has shown all star potential with the bat from day one and after his most recent appearance on the mound has got the Stonemen excited for a potential much needed arm behind Lawrence.
Mission's Breakdown
Best Bet: Lawrence to Strike out 16 (80% favorite)
Worst Bet: Willinsky to hit 3 homeruns (not in lineup game 1, less than 10% favorite)
Hidden Gem: Warfield to hit 1 homerun (very low cost NFT, high reward)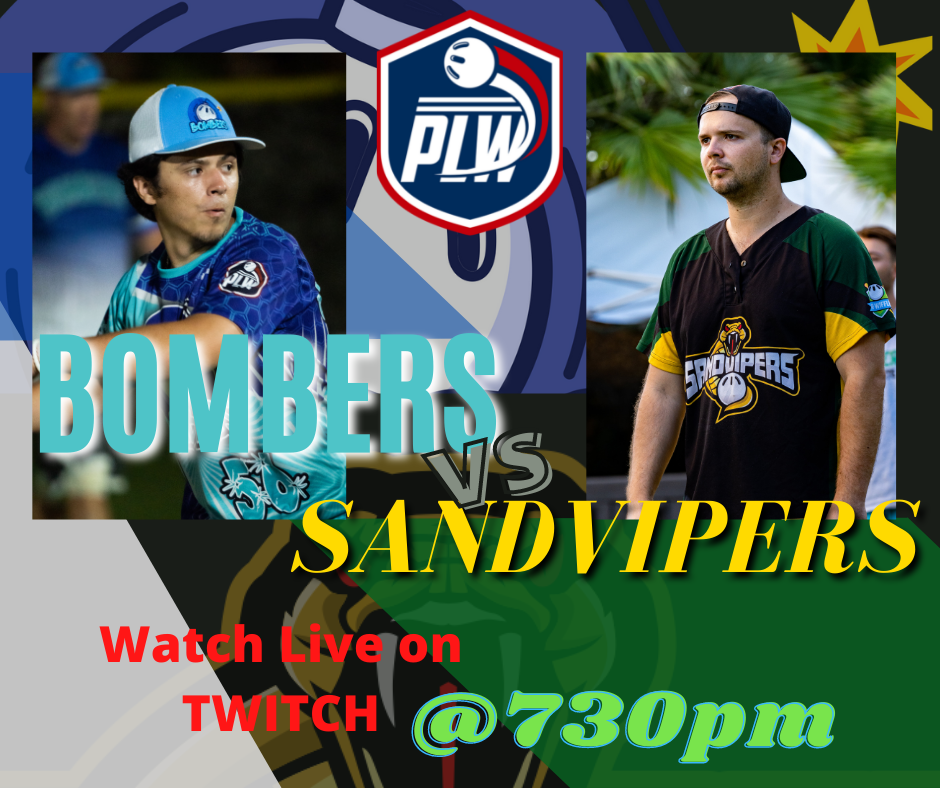 Series 2: Bombers at Sandvipers

Stonemen Game 1 Starting Lineup (visitors)
Mateo Fernandez
Alex Carrasco
Alain Fernandez
Max Fernandez
Bruce Huson
Starting Pitchers
Brian Puter
Alex Carrasco
Mateo Fernandez
Bombers Notes: Brian Puter and Trevor Bauer, both solid hitters both available off the bench.

Sandvipers Game 1 Starting Lineup (home team)
Adam Tanic
TJ Brown
Tom Gannon
Casey Herzog
Buck Burner
Starting Pitchers
Tom Gannon
Jason Walker
Buck Burner
Sandviper Notes: Trench Picone on the bench in game 1 will be hitting in the 5 spot in Games 2 and 3. Alonzo Valencia in attendance but Vipers will be without Nick Hamelin and Michael Dean. Sandviper's first round draft pick Buck Burner will be getting his first start on the mound in place of usual starting pitcher Adam Tanic.
Overall Series Notes: While the Sandvipers are big favorites in this series the Bombers are starting to put things together as both rookie brothers Mateo and Max continue to improve on both sides of the ball. Sandviper pitching hasn't been as consistent this summer while some say it's due to a tough 1st half schedule tonight will be a test how deep their staff really is.
Mission's Breakdown
Best Bet: Mateo to hit 1 homerun (low cost, high reward, leading off, 60% to hit a HR tonight)
Worst Bet: Tom Gannon 11 strike outs (If Gannon can pitch 8+ innings, it's a lock, but with Walker 1st in relief, he may not get that chance)
Hidden Gem: TJ Brown (Previous and Current Season leader in singles, TJ has had 5 hits in a game before and you just need it for the series)
Check out all of the Mission's Right Here and be sure to pick your winners before the game start as they will be removed.