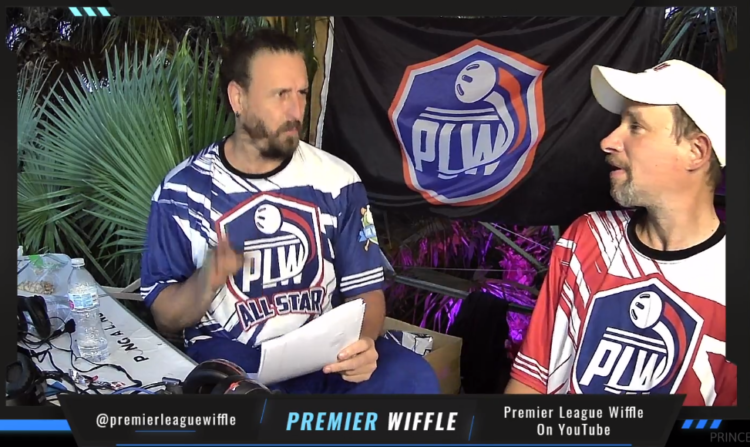 Below are the list of full rosters. In bold are the starting all star team and the rest are sub players drafted out in case they are needed.
How a subathon works:
The All Star game will be broadcasted LIVE on Twitch at 7pm and when it is, there will be a clock set to 60 minutes on the screen and counting down at first pitch. Any viewers watching can subscribe, gift any amount of subs or donate bits.
1 Sub or 500 bits increases the timer by 1 minute.
The game will continue until the timer reaches 0 in which the inning will finish and the game will end.
Blue Stars
Adam Tanic (manager)
James Stein
Ryan Chen
Adam Koutz
Peter Mocabee
Tom Gannon
Cody Schmidt
Levi Lawrence
Trench
Jason Stephenson
Casey Herzog
Jason Walker
Billy Osgood
Nick DiVella
Dobbins
Jessie Capps
Chris Warfield
Austin Bird
Manny
Alan Sharples
Chris Gschwender
Jeff Larson
Ray Gurrero
Nate Serisky
Sesai
Jamie Chhay
CJ Peterson
Phil Surgeon
Spencer Barrack
Kyle Ingerson
Dylan Thomas
Thomas Lopez
Arthur West
Justin Schussler
Red Stars
Chad Phillips (manager)
Taylor Bryner
Nick Sansone
Matt Petrikas
Brandon Maio
TJ Brown
Hollis Hale
Alex Carrasco
Matty Levine
Brian Puter
KJ
Shane Weber
Jonathon Wilson
Paul Cia
Randy Dalbey
Luke Jones
Jelani
Michael Agwara
Adrian Gutz
Dylan Martin
Jim Dodos
Casey Taravella
Peter Mavro
Barry Hutter
Jimmy Tala
Brad Ogden
Tony Garay
Joe Carpenter
Joe Kuther
Miguel Ruiz
Michael Dean
Dave Seifert
Bruce Huson
Alain Fernandez
Kenny Tracy