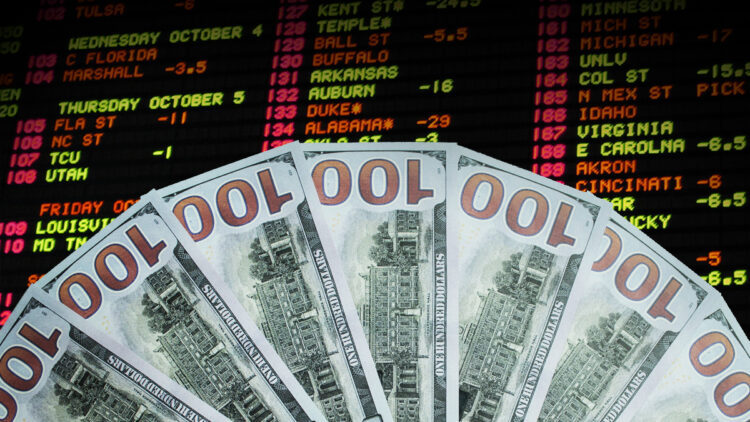 Odds to win Season 2 of the PLW – Updated 6/25/2021
The Contenders

The Ones: +225: Off night for The Ones on Thursday but are 5-1 over their last two series against the Night Owls and the Legends, two teams looking to be in the playoffs. They sit at 18-3 and in first place and have really shown that they deserve to be there. Top to bottom they have the best lineup in the league led by Ryan Chen and Scottez Dobbins, both hitting .444 on the season. Adam Koutz with 13 homers is good for 3rd overall in the league behind only Bryner and Weber. Rookie Justin Spurrier has fit in with this team nicely as well, hitting .375. Pretty good for your #4 hitter. The Ones are going to score a lot of runs vs anyone and if Cody Schmidt (1.8 ERA) and Ryan Chen (2.48 ERA) continue their dominance on the mound, they are absolutely the team to beat.

Snappers +225: The defending champions continued to roll along on Thursday night improving their record to 20-7, good for 2nd place overall behind only The Ones. Strong outings from Taylor Bryner, Shane Weber, and a near perfect game from Jonathan Wilson. The Snappers rely heavily on Bryner and Weber both on the mound and at the plate. They could be vulnerable if Taylor specifically doesn't continue his dominance. But Jonathan Wilson has really emerged as their #3 starter. His added depth on the mound will pay off huge come playoff time. Their lineup still lacks a little depth behind Bryner and Weber but they might not need much help if those two continue mashing home runs like they have as they continue to be atop the league in that category.

Sandvipers +300: The Sandvipers led by manager Adam Tanic are clearly the 3rd best team in the league. They're currently 8-4 and are in 3rd place. Any team with Top 3 overall player Adam Tanic on it is going to be a competitor and have a shot at the title. He has the best eye in the league and can tear the cover off any ball as well. He leads the league with nearly a 2.0 OPS. Their number two overall player both on the mound and at the plate, Tom Gannon, gives them a good chance to win it all. But, they might just be a little short when it comes to depth. TJ Brown looks revived at the plate after coming over from the Bombers as a part of that 3 team trade. Jason Walker has emerged as a solid #3 starter but is a one way player as he doesn't see many ABs. They're a very patient team and if they find a way to walk against the likes of Chen, Schmidt, Bryner and Weber, they could easily beat up on those bullpens and hoist the title. But both Tanic and Gannon need to be studs on the mound to lead this team in the playoffs. If they can't come through for the Sandvipers, they just don't have the pitching depth to make it.
The Pretenders

Night Owls +550: The Night Owls success lives and dies with one player. James Stein. He's clearly their ace and when he pitches like it, he's arguably the best the league has to offer. He's a big threat at the plate as well with his 1.519 OPS. That's good to barely lead the team somehow as newcomer AJ Petrovsky has emerged as the front runner for rookie of the year. The Night Owls have a solid overall lineup when everyone is available with Petrovsky, Stein, Matty Levine and Barry Hutter, all who have 1.173 OPS's and higher. The key for them in the playoffs could be Brandon Maio, who they acquired from the Bombers in the 3-team trade. He's capable of being an ace and if he's their number two pitcher behind Stein, they could shut down any lineup. Their pitching depth is their main weakness though. After those two, it's a guessing game as to who can get any outs for them. They have a good manager in Nick DiVella who's a solid hitter himself when he's in the lineup. They're likely going to finish as the 4th or 5th seed which will force them to win a one game wild card playoff just to have a shot at a 3-game series.

Legends: +1200: The Legends are 9-12 overall, sitting in 4th place after taking two of three vs the lowly Bombers and have jumped over the Warbirds after their recent struggles. They're a step behind the three teams above them but it's only a small step as they are the #4 team in the league in OPS. They have a lineup that can compete with any other team. Led by Billy Osgood, and backed up by Nick Sansone, Derrik Corral, Jason Stephenson and Tony Garay. All 5 guys are sitting with a 1.088 OPS or higher. The main weakness on the team appears to be pitching depth. The 1-2 punch of Chad Phillips and Osgood will be competitive vs all teams but if either of them get in trouble and they need to rely on their bullpen, outs may be tough to come by.

Warbirds: +3000: The Warbirds find themselves at 5-12-1 and in 7th place following a 3-3 start. Their big offseason acquisition, Peter Mocabee has only made 3 of the 18 games this season but the Warbirds were 3-0 in those games. He's the difference maker on this squad and they need him to show up to make sure he plays enough games in order for him to be playoff eligible. Not just that, they need him there in order to find some wins just for a shot at the playoffs. The bigger story of this team has been the struggles of stellar all around player Matt Petrikas. Petrikas ranked 12 of 43 qualified hitters in OPS last season but sits uncharacteristically near the bottom of the league this season. His ERA has ballooned as well. If he doesn't figure it out soon, this roster isn't deep enough to make a run at the title. Jim Dodos has been the big bright spot both in the lineup and on the mound, but he can't do it all. The Warbirds will fight for a playoff spot, but even their best lineup and pitching staff looks like it's just not quite enough to get it done this season.
Relegation Risks

Stonemen: +6500: The Stonemen were last season's 7th place team with a record of 9-32-1 and had to compete in the relegation tournament to remain in the league. But a solid offseason for manager Levi Lawrence has bolstered his lineup with Tyler Willinsky and Nate Stepna. But the real story with this team is the emergence of Austin "Bird" Bull. Leading the Stonemen with a 1.353 OPS, good for 9th out of 40 qualified hitters. Bull with 9 home runs also, tied for 6th in the league, and would definitely expect to see him in the home run derby. Levi Lawrence and Jimmy Talamantez both have solid OPS figures as well with 1.215 and 1.093 respectively. But the reason why they're 65-1 to win it all right now, despite being close to the 5th playoff spot, is their pitching. They're last in the league in team ERA, batting AVG against, and WHIP. As good as Levi Lawrence has looked at times, he's still sporting a near 8 ERA and he's the best they got. This team has shown that they easily belong in the PLW but they're at least one or two seasons and one or two players away from contending with the best teams.

Bombers: +8000: The Bombers finished last season in 2nd place with a 28-14 record and the best run differential in the league. This season is a completely different story. Their ace Brandon Maio (20-5, 2.59 ERA last season), just wasn't the same coming out of the gate. Reigning home run king Hollis Hale continued to mash, but an offseason trade sending Peter Mocabee away left their lineup a little weaker. An 0-7 start put them in a big hole. Something had to be done and something was. A 3-team trade went down between the Bombers, Sandvipers, and Night Owls, where nearly half of the Night Owls (4 members of the same family) became Bombers. The new look Bombers show some promise but they're green to the PLW and have some work to do. They're weak overall offensively after Hale, and Alex Carrasco hasn't been nearly as effective on the mound as he was last year. They're gonna compete in plenty of games but they have a big uphill battle sitting at 7-17 and in last place. They need to play considerably better overall to even avoid the relegation tourney. If they find themselves there, they're gonna be a very tough out with Hale and Carrasco leading the way so I would like to think this team is in the PLW to stay. But like the Stonemen, they're at least a season or two and a player or two away from competing.
**Odds are for entertainment purposes only**