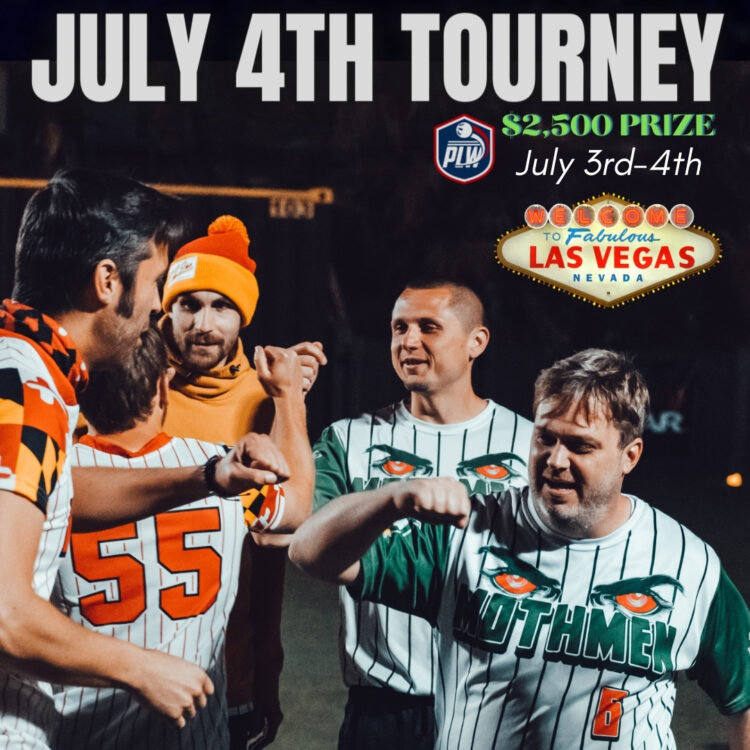 Next Tournament July 4th Weekend in Vegas! Register HERE
Friday (Optional) All players welcome, spectators $10 donation.
5pm: Gates Open for meet and greet player social.
7pm: HR Derby ($25 entry) Cash Prize to Winner. (follow us on twitch)
Saturday and Sunday: 9am (Up to 16 team double elimination bracket)
All games will be live streamed and Sunday's playoffs will have a special guest broadcaster to help crown the first ever PLW Spring Kick-off Classic Champion!
Prize Pool
1st Place $2,000
2nd Place $500
(16 Teams Max)
The PLW is a competitive semi-fast pitch format with clean balls and unmodified yellow tape bat played exclusively at the private Ranch Island Field in Las Vegas.
While there is no pitching speed limit, a ball hitting the strike zone must be 55mph or less to be a called strike judged by radar. There is no base running and infielders have 5 seconds on bat contact to make a play on a ground ball and hit the backstop in the air.
See Rule BOOK Here
Don't miss this amazing event, some new faces, some old but most of all it's for a good cause as we help spread awareness and raise funds for homeless animals.
Private Fundraiser RSVP Only! Team entry only includes 10 player roster, additional spectators are limited and must make a donation to the fundraiser each day.
Watch EVERY Pitch LIVE on our PLW Twitch
Watch past tournaments & games on YouTube
Contact us on FB or Insta with any questions.
Watch the Finals of the Last Tournament