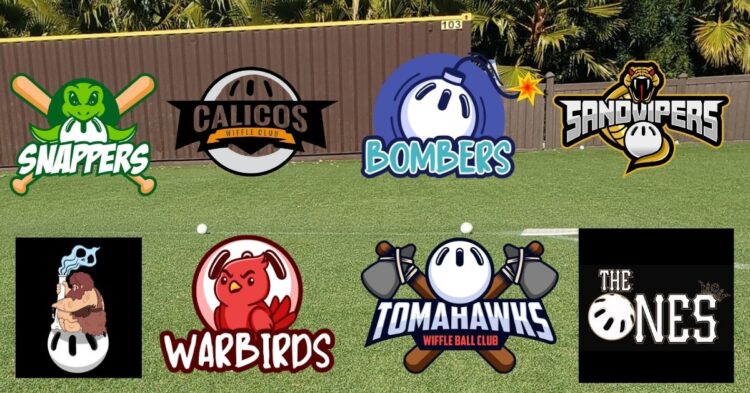 LAS VEGAS, NEVADA – We are now halfway through the Premier League Wiffle® spring season, and it turns out the preseason power rankings weren't even close. After taking a look at the numbers with fifty percent of the games played, only two teams held their spot in the mid-season power rankings. Some teams are firing on all cylinders, and others can't seem to figure it out on both sides of the ball. The teams in the top half of the rankings each appear to be a lock for a playoff spot, but momentum can shift quickly in PLW, and losses in close games can really add up. Over forty percent of games played this season have been within a single run, so if a team in the bottom half of the rankings has their luck turn around, they could climb the standings throughout the second half.
#8 Stone Men (4-19-1), (2-7-1 Last 10):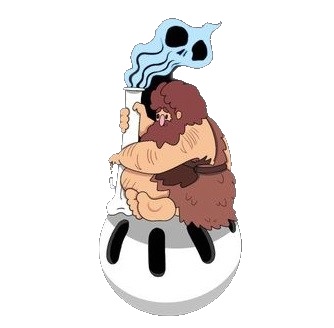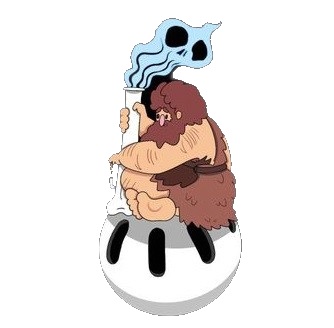 The Stone Men were ranked seventh in the preseason poll, and that may be where they end up. Manager Levi Lawrence solidified himself as an ace early in the season, and Dylan Martin looks like he's finally proved himself to be a legitimate number two pitcher. With their most recent free agent addition of Joseph Carpenter, they seem to have solidified their rotation. The biggest weakness for the Stone Men is putting runs on the board. They've scored less than two runs per game on average, they're batting under the Mendoza line as a team (.199), and their team OBP and SLG% are both below .300 as well. Austin "Bird" Bull is quietly having a good season at the plate, with 24 hits, 4 home runs, 12 runs batted in, and the only batting average on the team above .300. If a few more Stone Men can get hot, they'll smoke some teams in the second half of the season.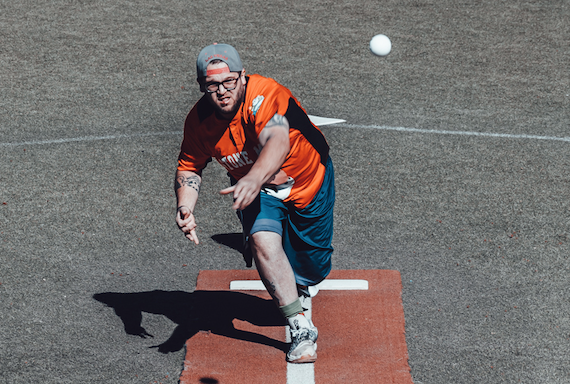 First Half MVP: Levi Lawrence
#7 Tomahawks (6-14), (2-8 Last 10):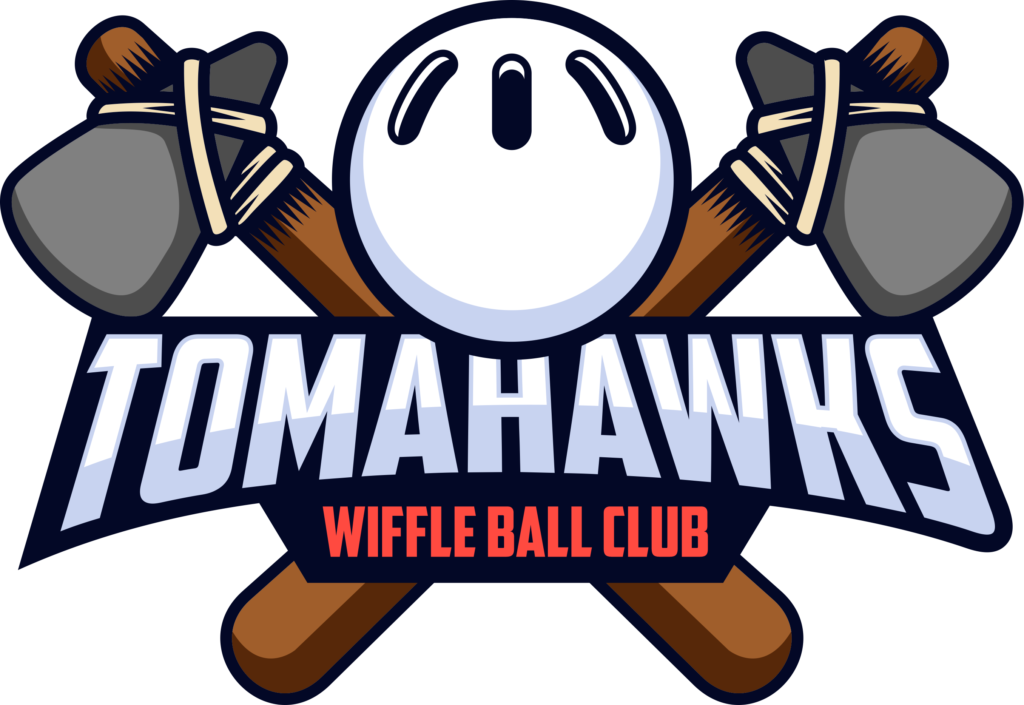 The Tomahawks were number two in the preseason poll. They put up 21 runs in their first doubleheader of the season, and week two they took a game from the Sandvipers, but since then they've been swept by the Snappers twice, and the Warbirds have taken all six games of their season series. They have four players with a batting average above .300 (Manager Jason "Rocker" Stephenson, Tony "Rocket" Garay, Nick Sansone, and Billy Osgood), and they each have multiple home runs as well. Their lineup puts up almost four runs per game, and they have a decent pitching rotation, but their biggest weakness is fielding. Osgood, Sansone, and Rocker each have a WHIP below 2.00 with at least 16 innings under their belt, but they have the oldest roster in the league. There have been some injuries, and their fielders aren't covering as much ground, but their offense will still keep them in games. If they clean up their defense a bit, the Tomahawks could be in for a big second half.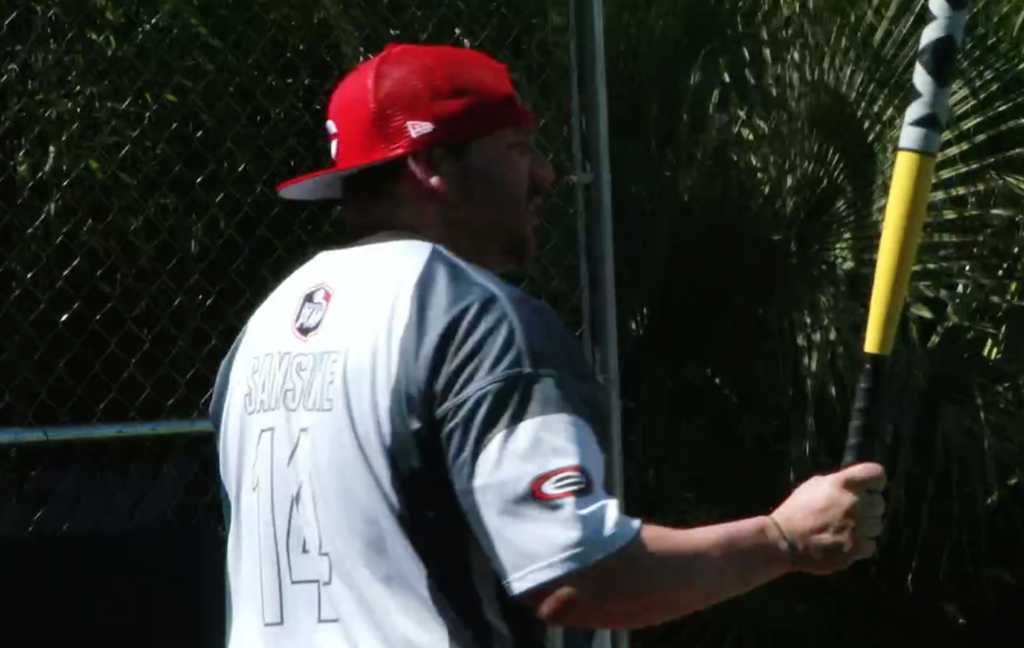 First Half MVP: Nick Sansone
#6 The Ones (8-10-1), (5-4-1 Last 10):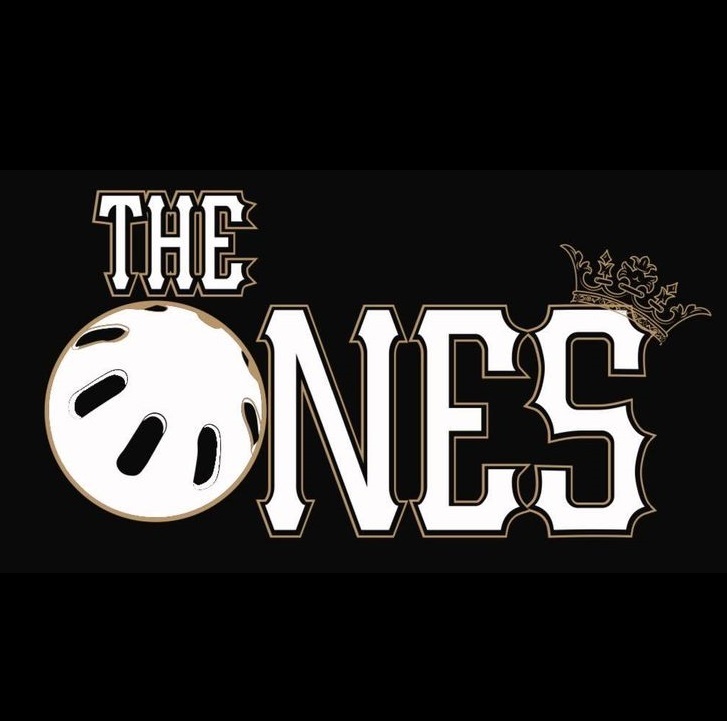 The Ones came in at number five in the preseason poll, and that's not too far off from where they stand halfway through the spring season. As predicted, The Ones are able to score the runs. They just barely edged out the Sandvipers (4.57) with a league leading 4.58 runs per game. They're also top in OPS (.906) and home runs (22). Manager Ryan Chen has almost half the team's home runs, leading the league with 10, and he's also the RBI leader with 30. His team has also played great defense, but their biggest weakness is pitching. They've found their ace in Cody Schmidt, who has all three of the team's complete games, and two were shutouts. Ray Guerrero has solidified himself as the number two, with a WHIP below 2.00, and despite having double digit ERAs, Chen and Adam Kouts have both had some good outings. If they lock down their rotation soon, The Ones won't give up many runs.
First Half MVP: Ryan Chen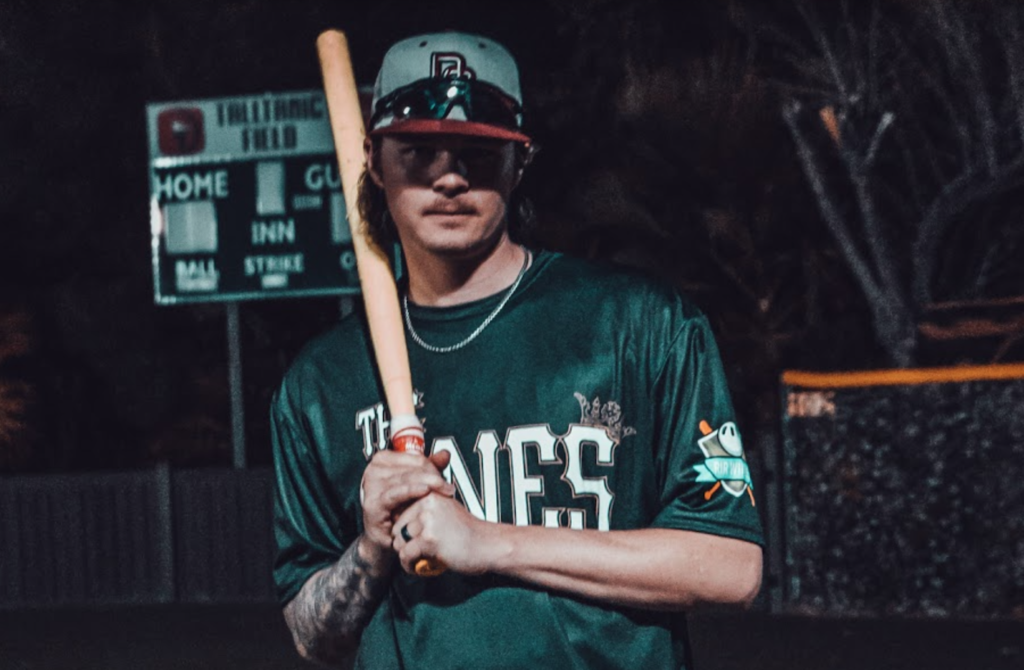 #5 Warbirds (12-11), (5-5 Last 10):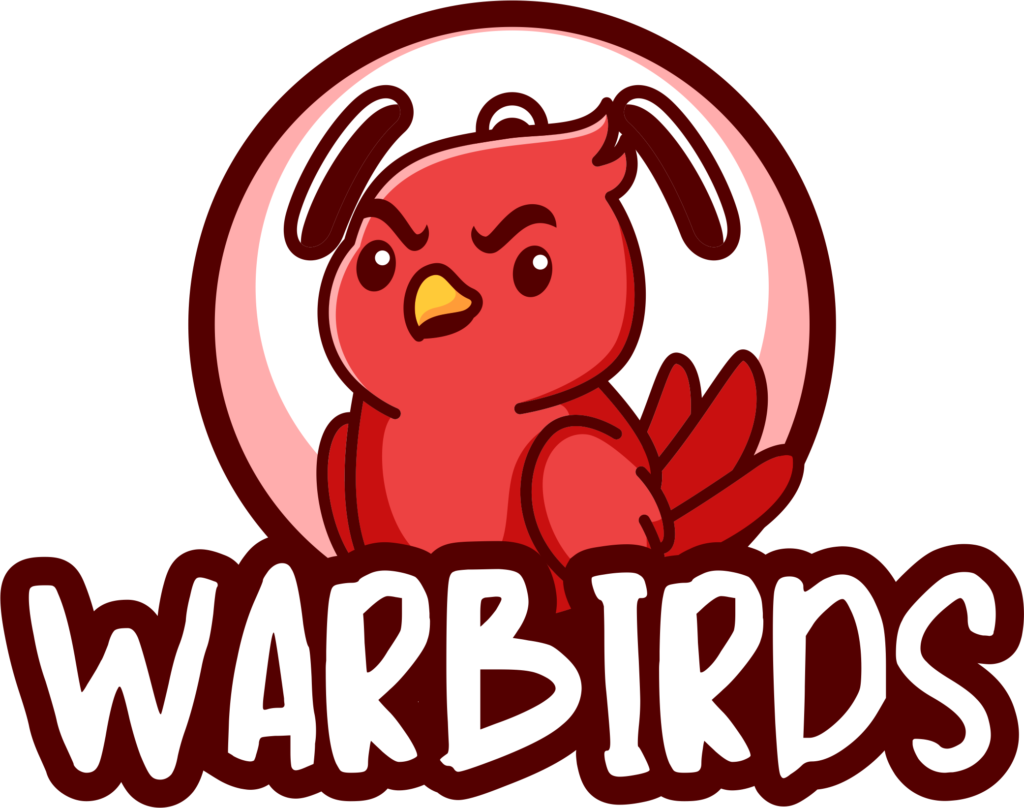 The number six spot in the preseason rankings seemed unfair to last season's runner up, but the Warbirds haven't fared much better than the managers' poll predicted. The Warbirds still have a strong pitching rotation. Last season's CY Young winner Chad "Cheppa" Phillips leads the league with 58⅓ innings pitched, and has only walked 14 batters all season. Matt "Mattlanta" Petrikas and Brian "Uncle B" Puter both have a WHIP below 2.00 to go along with Cheppa, and Uncle B has thrown a pair of complete games. The biggest weakness for the Warbirds is getting their pitching staff enough run support. Mattlanta and Uncle B have carried the load offensively throughout the season, but KJ Lacroix has been stepping it up recently, and he leads the team in home runs with three. Lacroix, Mattlanta, and Cheppa have all been doing their part to walk opposing pitchers out of games, but they can't seem to string hits together often enough. If the Warbirds stop leaving runners on base, they'll fly together.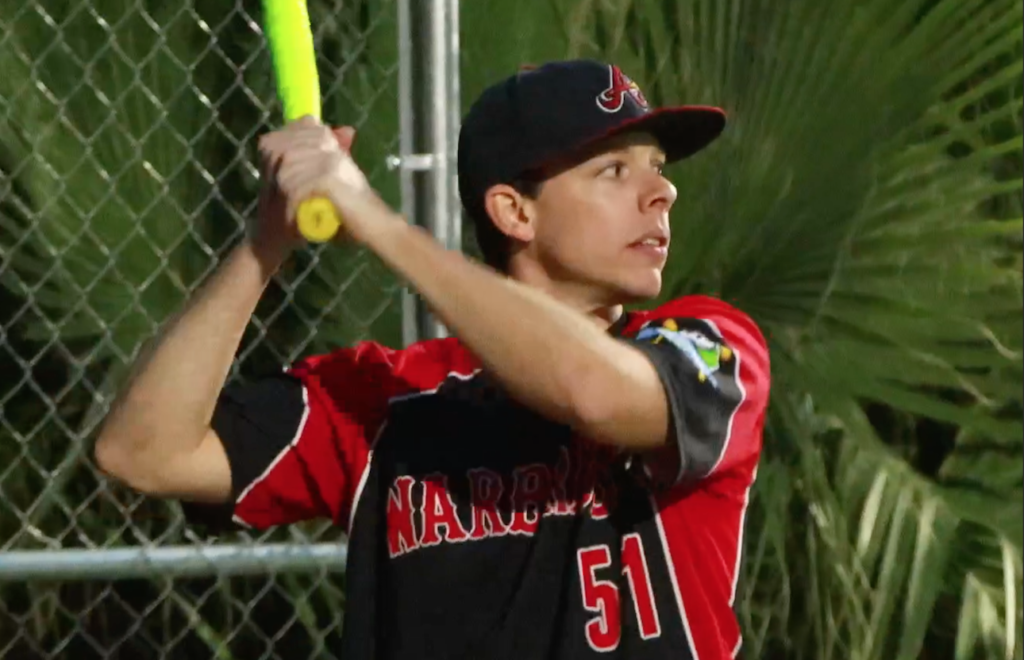 First Half MVP: Matt Petrikas
#4 Snappers (12-11), (6-4 Last 10):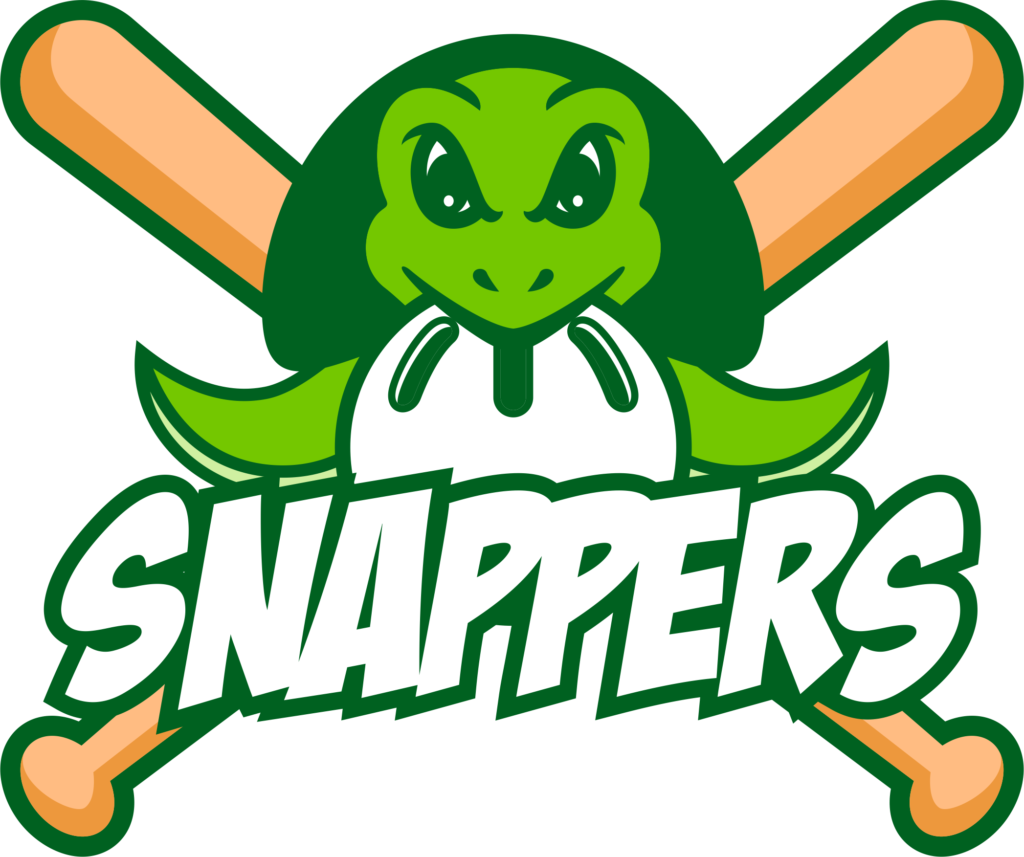 The Snappers were dead last in the preseason poll, but they find themselves in the top half of the rankings midway through the spring season. It's safe to say things have panned out as co-managers Peter Mavro and Jesse Capps hoped, and we still haven't seen this team's full potential. Taylor Bryner doesn't just have the potential to be a superstar, he is a superstar, and not only is he the current Rookie of the Year favorite, but he also appears to have taken the ace role from all-star pitcher Shane Weber. Bryner, Jonathan Wilson, Manny Santillanes, and Kyle Ingerson were all question marks at the beginning of the season, but Ingerson is the only one that has seemed to struggle. Bryner, Wilson, and Weber all have over 20 hits, Santillanes has over a dozen runs batted in, and Capps has hit a pair of home runs. Their pitching tandem of Bryner and Weber has handled most of the innings with a WHIP below 1.50, and in limited innings Mavro has shown he's a strong number three with a 1.56 WHIP. If any team takes the Snappers lightly, it'll come back to bite them.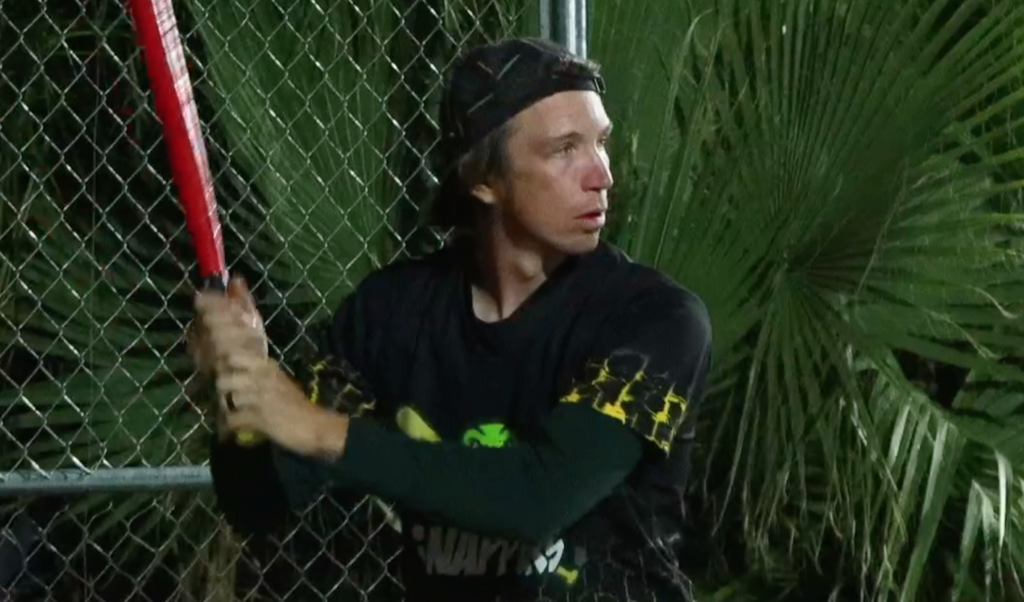 First Half MVP: Taylor Bryner
#3 Calicos (13-5), (9-1 Last 10):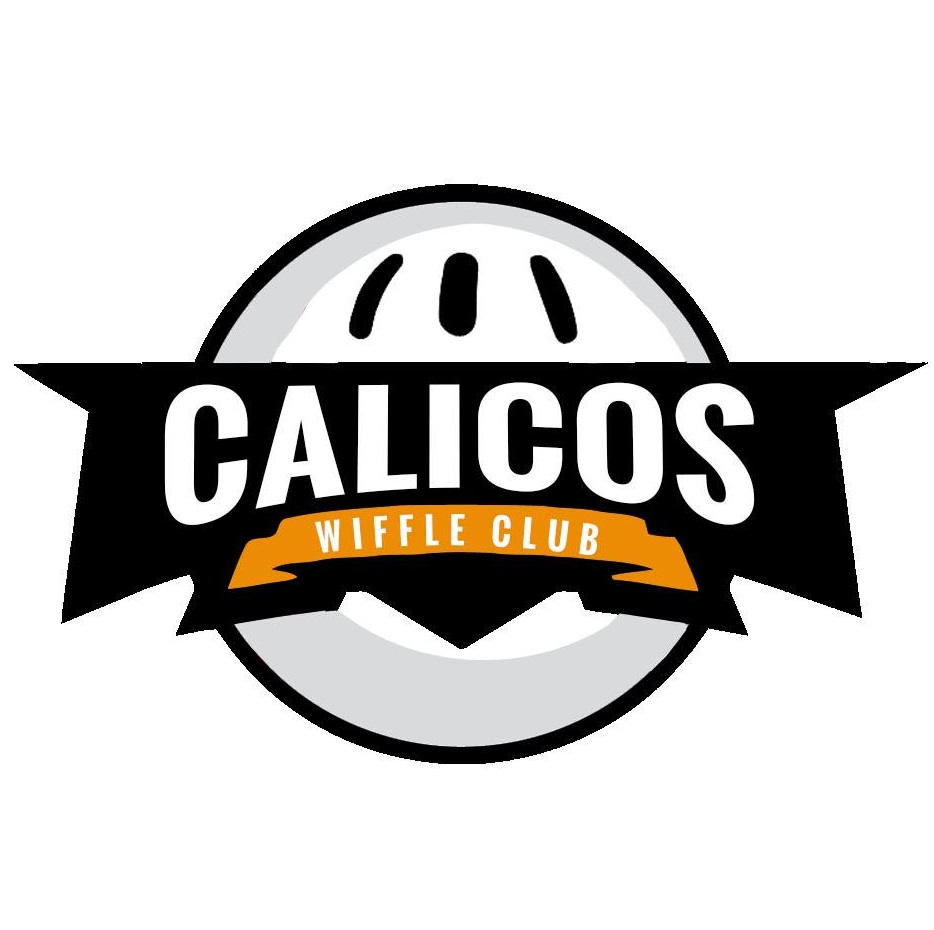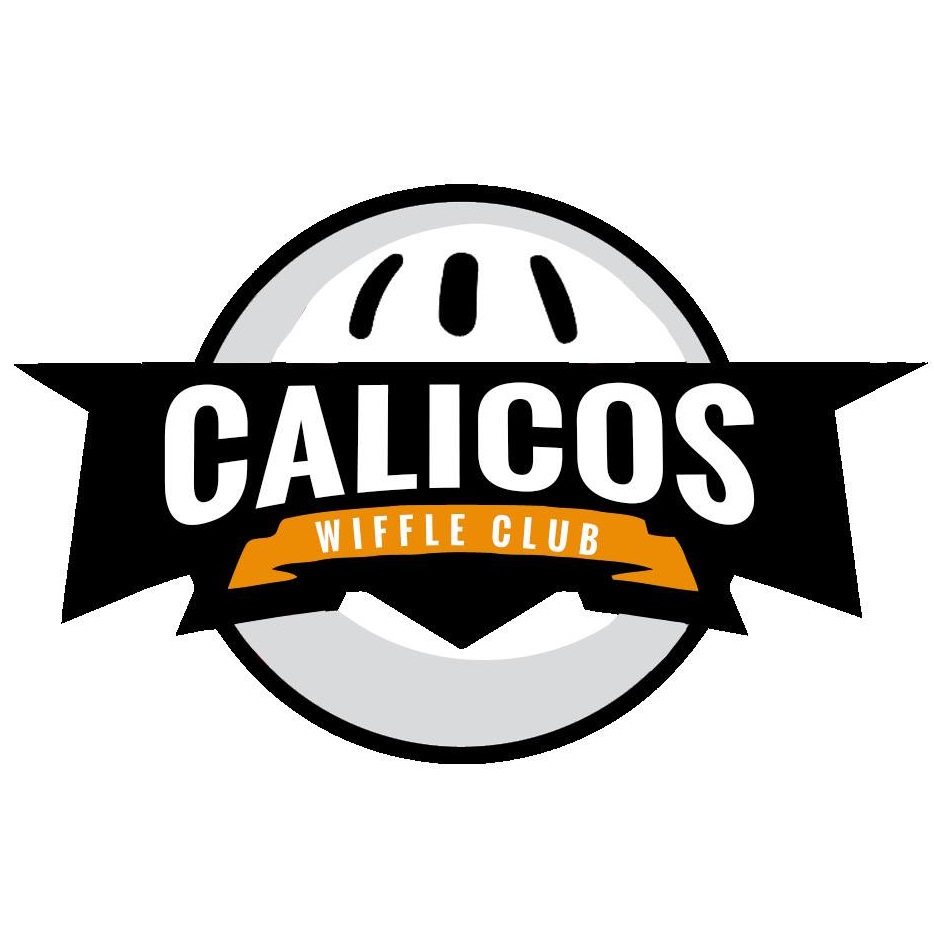 The preseason poll had the Calicos ranked third, and here they are. They're coming off a sweep of the Sandvipers, and they've won nine of their last ten games. The addition of James "FJ" Stein with the fourth overall pick in the draft has paid off, as he's settled into the ace role throwing a league leading four shutouts. When FJ makes the drive down from Utah he's the Calicos' best player, so him being part time hurts them in the rankings. FJ, Matty Levine, Barry Hutter, Alex Carrasco, and manager Nick DiVella each have over a dozen hits, and Levine has two dozen. DiVella has been a force offensively with four home runs, and 19 runs batted in, including a walk-off home run off last season's CY Young winner Chad Phillips. Hutter has done a great job of getting on base for him, with over a dozen walks, and a .418 on base percentage. They may not get a top seed going into the postseason, but if the Calicos are at full strength in the playoffs they could claw their way to the top.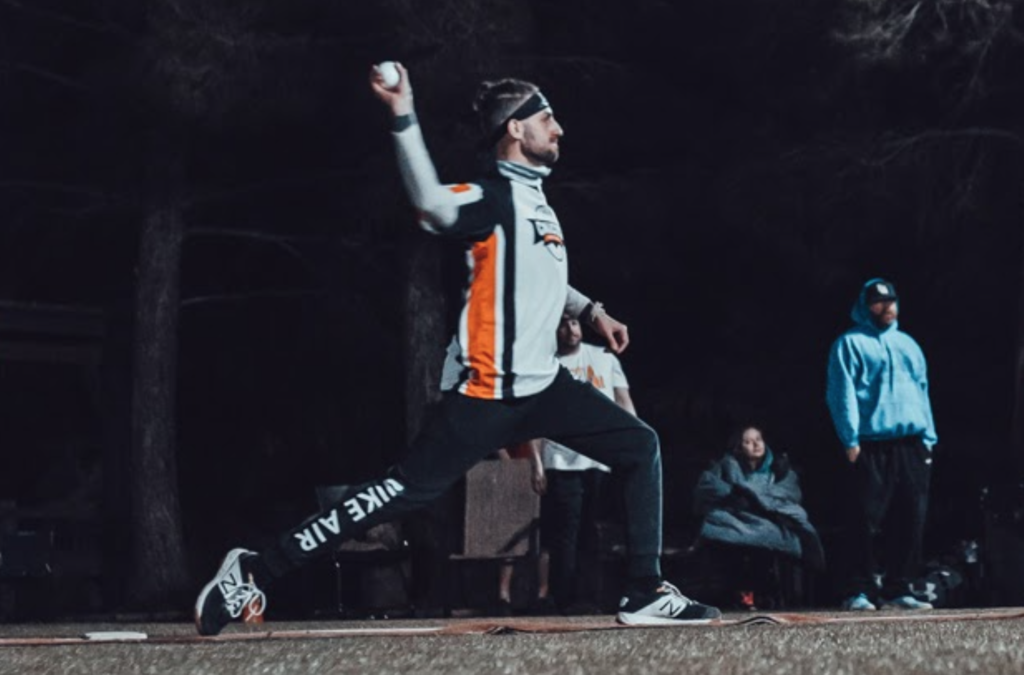 First Half MVP: James Stein
#2 Bombers (10-8), (5-5 Last 10):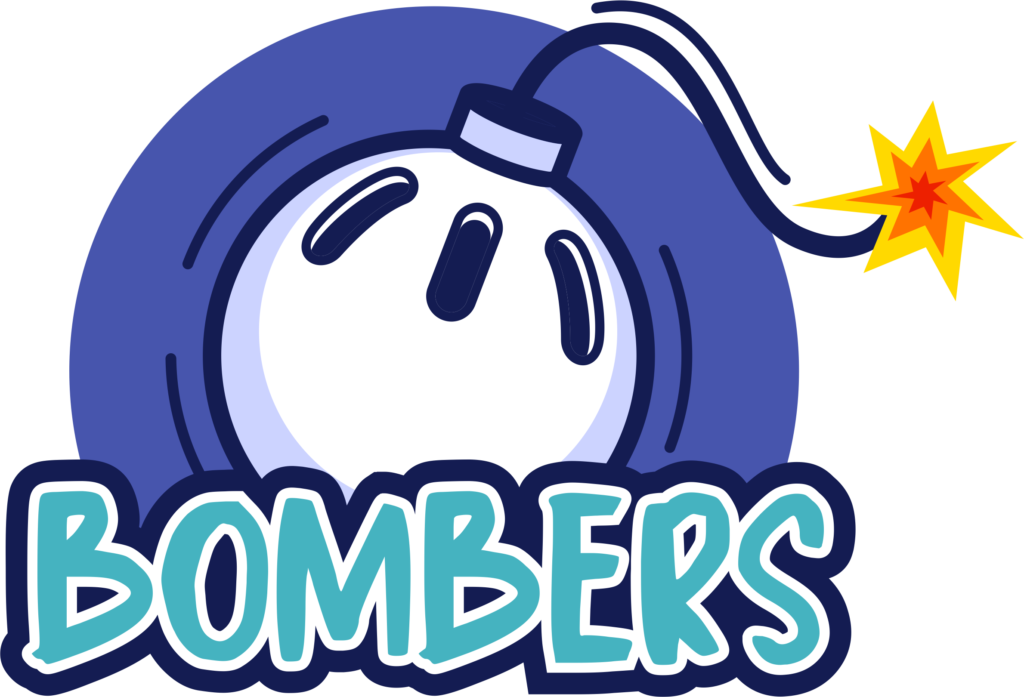 The Bombers record doesn't look like much, but six of their eight losses were in one run games, and they're starting to find their groove. They were ranked fourth in the preseason poll, but just about every player on their team has met or exceeded expectations. Manager TJ Brown has been hitting the ball well, with a .383 batting average, 31 hits, and 20 runs batted in. Hollis "Hollywood" Hale and Brandon Maio also have over 20 hits apiece, and in limited at bats Peter "Moc" Mocabee, Michael Dean, and CJ Peterson each have a batting average around the .400 mark. The scary thing is that all-star Jim Dodos hasn't made much of an impact offensively, so if he starts to find a rhythm the Bombers could put up a lot of runs. Maio is clearly the ace, as he's thrown more innings than the rest of the team combined to a 1.75 earned run average, with 82 strike outs and just 13 walks. Moc has been the number two when he's available, but he's not expected to play in many games with the long drive down from California. A little extra pitching depth may be what they need to succeed in the playoffs, but they can afford to give up runs if they keep hitting bombs.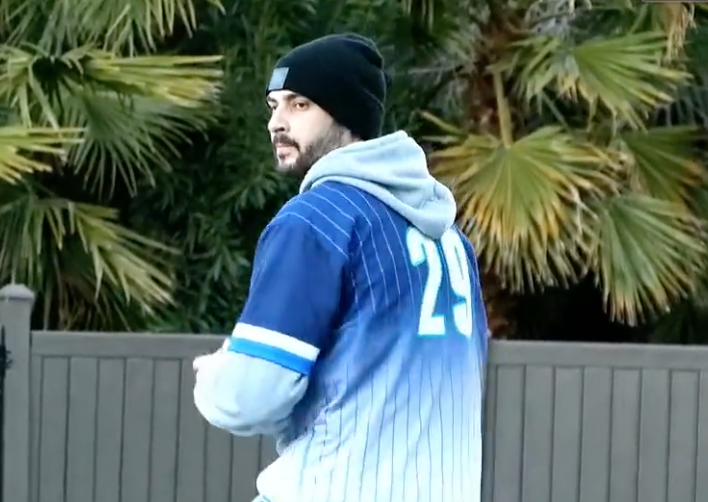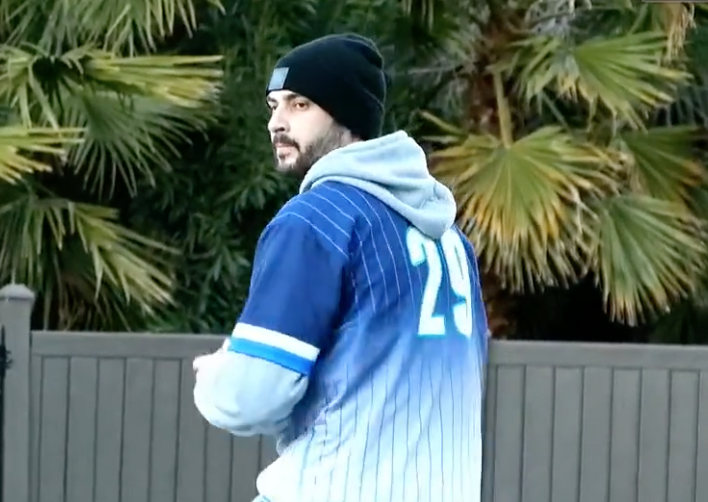 First Half MVP: Brandon Maio
#1 Sandvipers (18-5), (7-3 Last 10):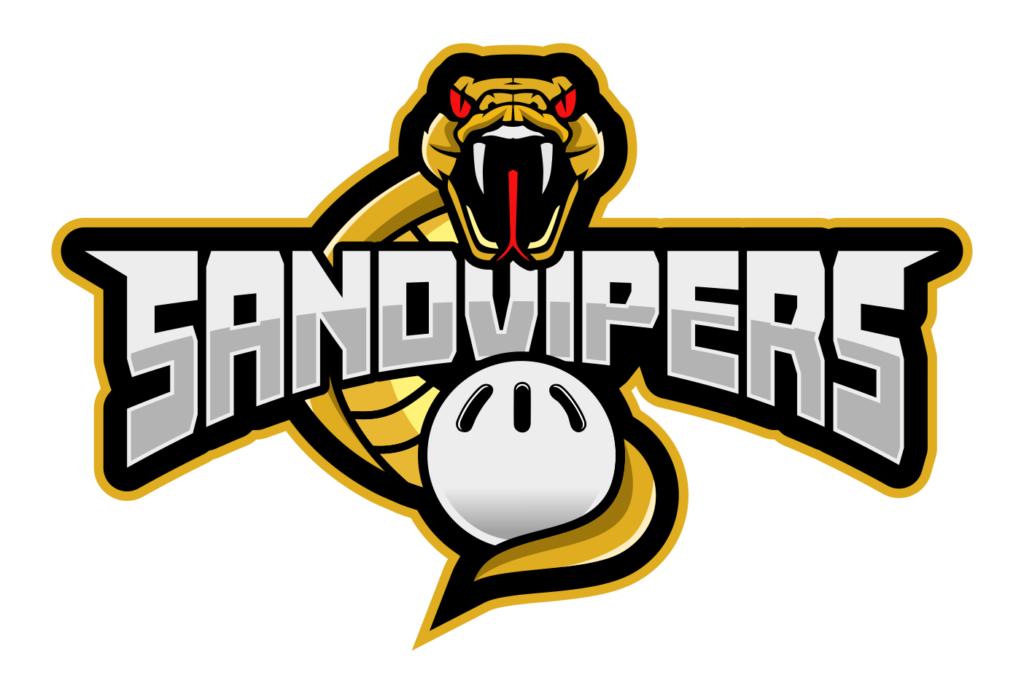 There isn't much to say about the Sandvipers that hasn't already been said. Manager Adam Tanic may not be first in just about every offensive category this season, but he's right there on the leaderboard, and he's still a juggernaut on both sides of the ball. Tanic, Tom "Dr. Winkly" Gannon, Casey Herzog, Trench Picone, and Jason Walker each have an on base percentage above .300 to turn the lineup over, and Winkly is the only player on the team who isn't top ten in the league in walks, so they're getting to the third and fourth pitcher in some games. The Sandvipers also have the deepest pitching rotation in the league, and four of their five pitchers (Tanic, Winkly, Walker, and Picone) have a WHIP below 1.50. Anything can happen in the playoffs, but the Sandvipers have a strong grip on the top seed.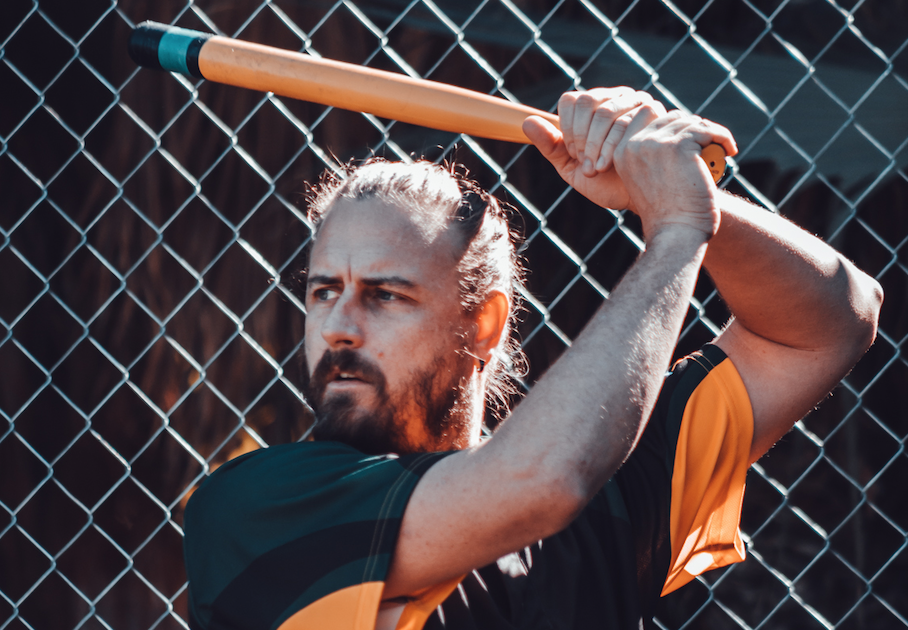 First Half MVP: Adam Tanic
Check back at the end of the season to see if these rankings reflect the final standings!