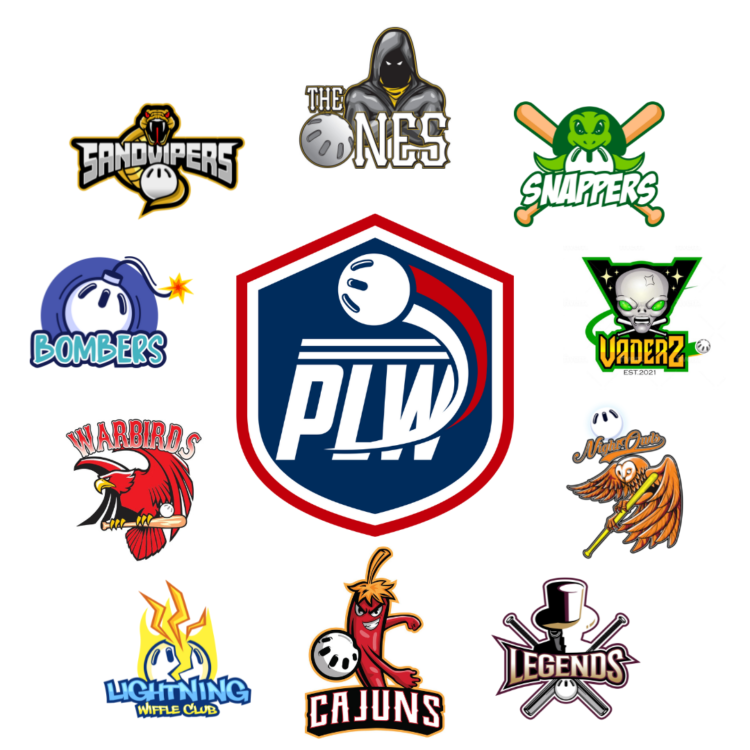 LAS VEGAS, NEVADA – We have reached the midpoint in the Premier League Wiffle® spring season, and all ten managers submitted their rankings based on how good they think each team is right now. Just a single game separates third place & seventh place, with a three way tie for third, and another tie for sixth. There are still nine weeks left, and anything can happen with standings this tight. There was even a tie in the power rankings. In the managers poll teams were awarded ten points for a first place vote, and one point for a last place vote. These are the results:
#10 Night Owls (25 points, 3 last place votes, 13-14 record, #7 in preseason rankings):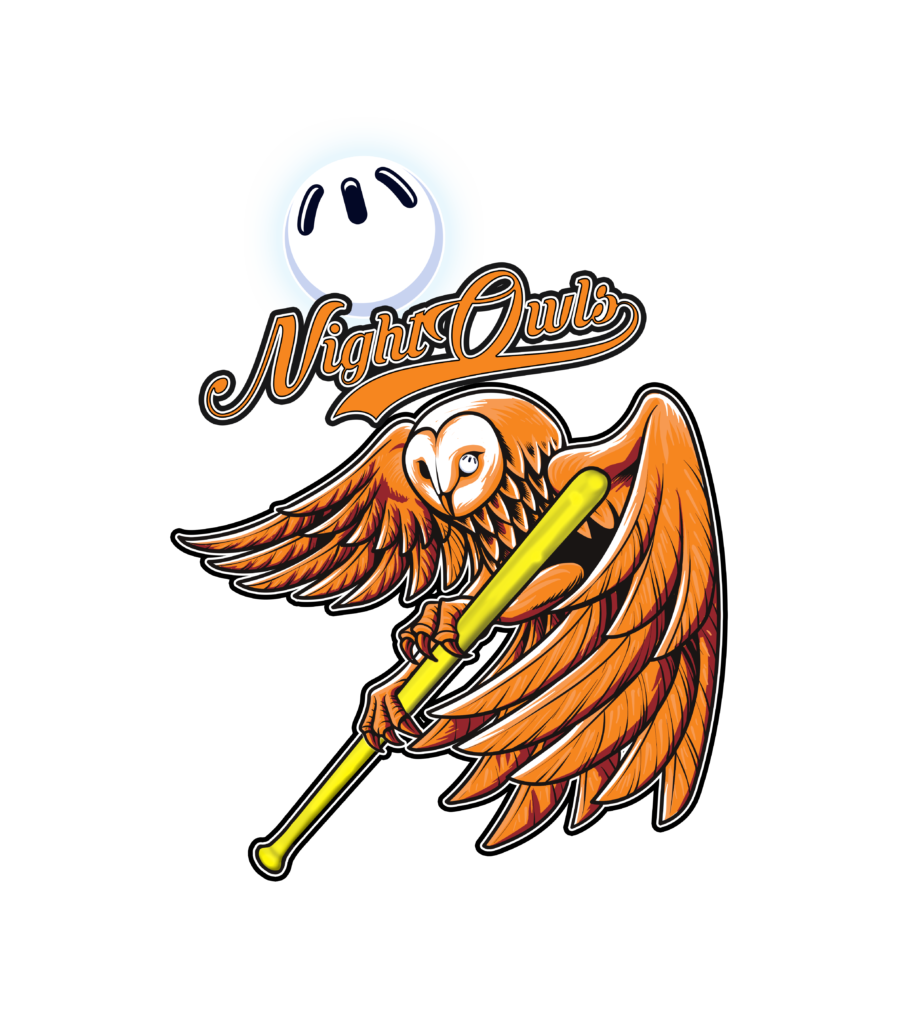 The Night Owls are having a rough season, and they're lucky to be just one game below .500 at the halfway point. Manager Nick DiVella (.277 / .347 / .462) and rookie Cody Giordano (.279 / .397 / .361) are leading the owls offense with less than impressive slash lines, and no one on their roster is batting over .300 including part time superstar Randy Dalbey (.282 / .383 / .744) who has played in less than half the games. Dalbey is barely on pace to be eligible for playoffs with 11 games played, and James Stein needs to play in more than half of the remaining games in order to be eligible for the postseason, but it seems more likely the Night Owls will find themselves in playdowns.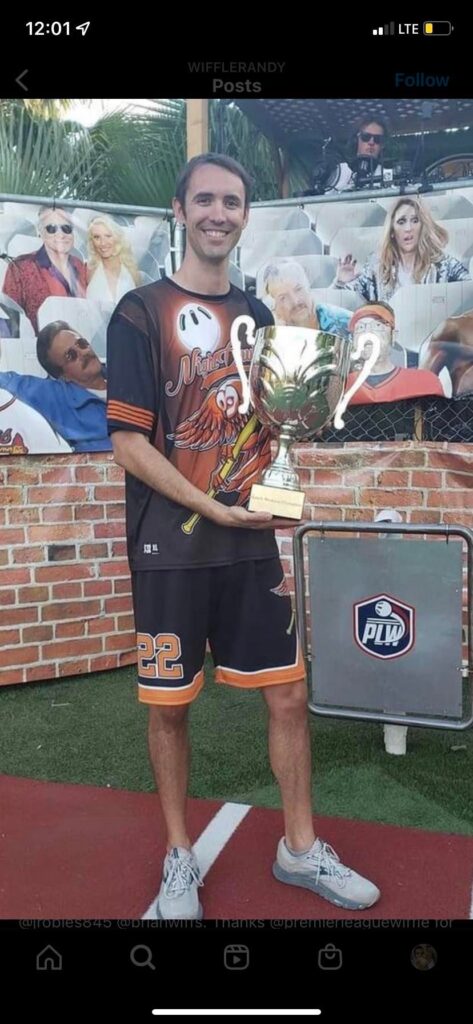 DiVella also seems to be selling as the trade deadline approaches, shipping their best pitcher, Brandon Maio (53 IP, 1.13 ERA, 71 K, 4 CG, 2 SHO, 1.00 WHIP), to the Warbirds, and trading his #1 overall pick, former major leaguer Josh Towers, to the Lightning. In exchange the owls received gold glover Shawn Mersiel who was underperforming on the Warbirds, Logan Christie who is still rehabbing from shoulder surgery, former Night Owl Dave Seifert, the Warbirds first round pick, and the Lightning free agent chip. DiVella also signed Levi Lawrence to fill in due to his team's recurring attendance issues, but the owls are still in the playoff hunt, and there's still plenty of time to turn things around. In order to sneak into the playoffs, Barry Hutter, AJ Petrovsky, or Shawn Mersiel will have to step up their game offensively, and if they're firing on all cylinders come playoff time, the Night Owls could be a scary team. Their first half MVP is Randy Dalbey, who is leading the team in nearly every offensive category, including runs scored (10), home runs (5), and runs batted in (10) despite playing in just 11 games.
#9 Lightning (28 points, 4 last place votes, 9-18 record, #8 in preseason rankings):
The Lightning had a slow start to the season, winning their first series in week eight, but they're finally starting to show signs of life, as they've now won back-to-back series against teams that are likely playoff bound in the top half of these rankings. Manager Chad Phillips has also been active with the trade deadline looming, sending Devlin Daniel to the Cajuns, and Tyler Willinsky to the Warbirds. In exchange, the Lightning received Anthony Michael, the Snappers first round pick (via Warbirds), and Dave Seifert. Phillips also picked up rookie Kyle Baker, and he's already flipped Seifert, trading him to the Night Owls along with a free agent chip in exchange for MLB veteran Josh Towers.
Anthony Michael has already slotted into the Lightning lineup nicely, with four hits (three of which went for extra bases), and four RBI in his debut with his new club. Kyle Loman (.226 / .339 / .434) also had a breakout series, winning Player of the Week honors in week nine, so hopefully that puts an end to his sophomore slump just in time for the warm weather. Rookie Cody Runnalls (.284 / .328 / .422) has also been putting up solid numbers offensively, and this trio will have to heat up as the temperature rises to take pressure off Bruce Huson (.358 / .469 / .689) who has been carrying the load offensively for the Lightning. The addition of Towers could also put a spark in the lineup, but the Lightning have struck out more than any other team in the first half, so they'll have to start putting the ball in play to have a chance at a playoff spot.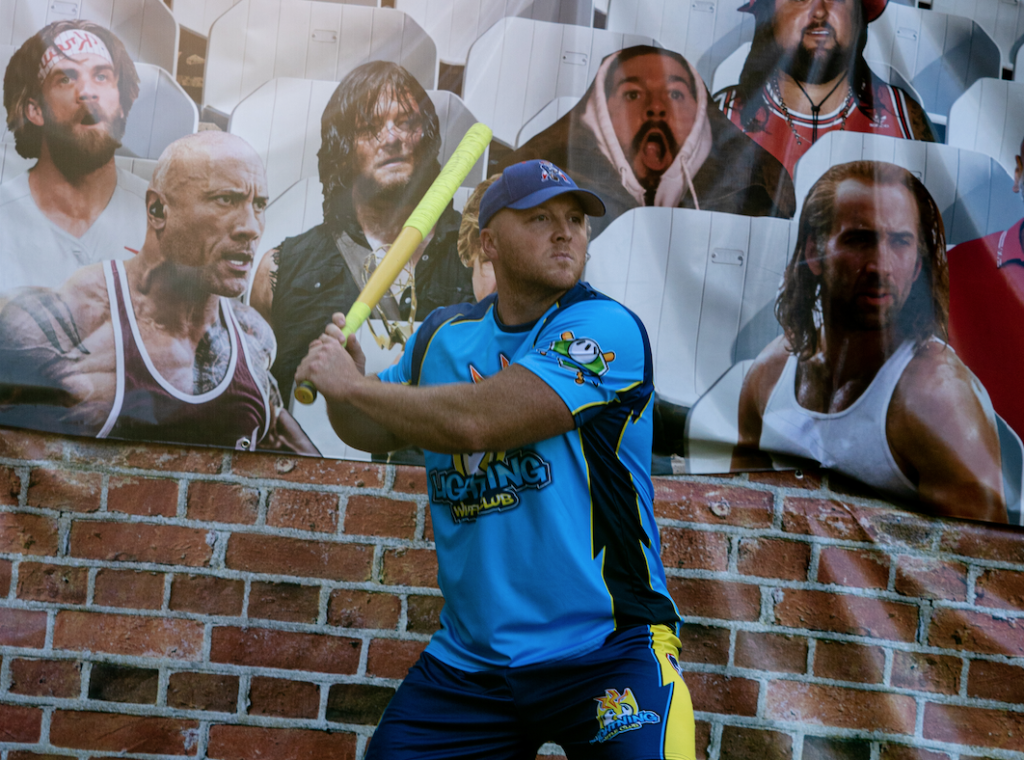 Jayk Purdy (53⅔ IP, 4.47 ERA, 92 K, 1.88 WHIP) seems to be the ace of the Lightning, but Loman (41 IP, 4.10 ERA, 42 K, 1.63 WHIP) has had slightly better numbers despite pitching to contact, and Runnalls (14⅓ IP, 1.26 ERA, 22 K, 1.95 WHIP) may actually be their most effective pitcher when he's able to find the strike zone. They will likely lean on Towers, who has Cy Young potential next season if he's able to add a few more pitches to his arsenal, for the remaining innings. The Lightning will need to see some improvement in pitching & defense if they want to find themselves in the playoff picture at the end of the season, unless Tim Reilly, Josh Atkinson, Tony Daly, or Purdy really step up to give them a formidable offense. Their first half MVP is Bruce Huson, who is top ten in the league in nearly every offensive category, including a 1.157 OPS which is good for sixth.
#8 Warbirds (31 points, 9-18 record, #6 in preseason rankings):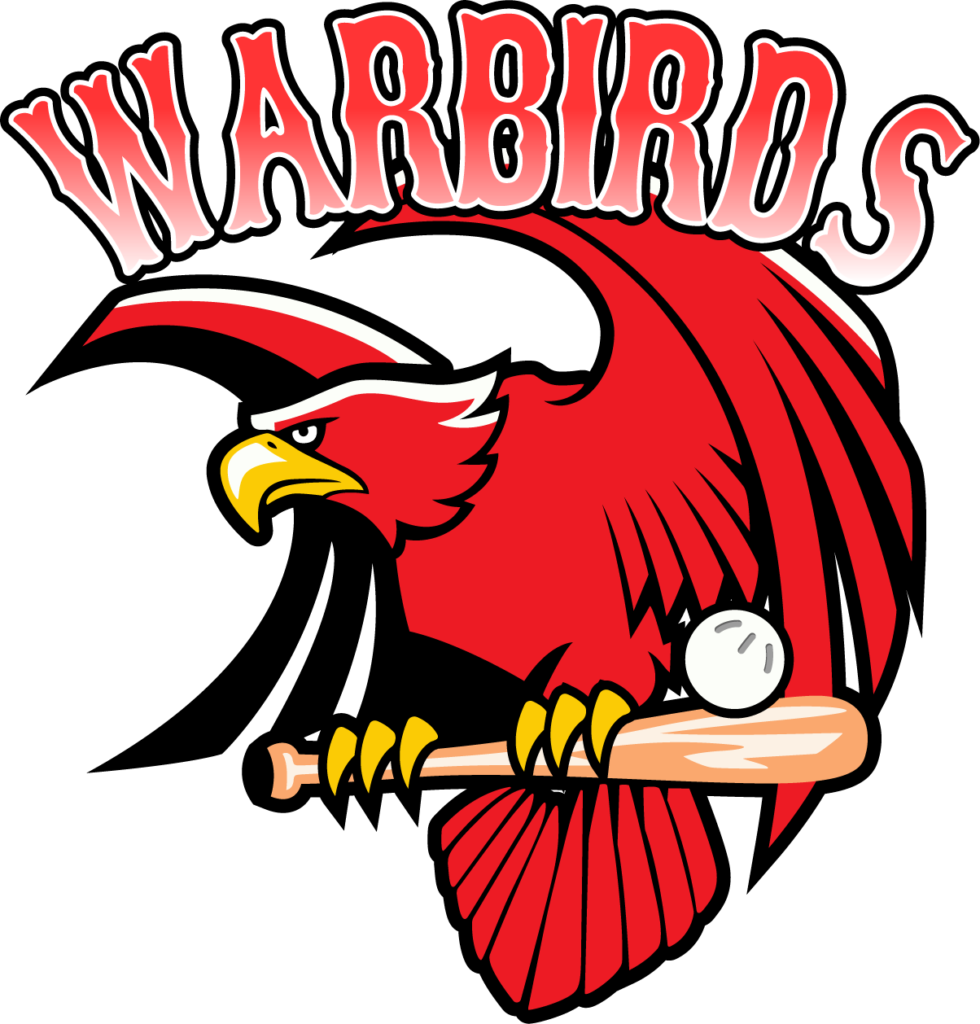 The Warbirds have been swept three times this season, but they also have three series wins at the halfway mark. Manager Chris Warfield recently acquired Brandon Maio, Matty Levine, Tyler Willinsky, and a free agent chip in exchange for Shawn Mersiel, Logan Christie, and both of their first round picks. The Warbirds appear to be buyers, and Warfield may make another splash before the trade deadline passes to turn his team into a serious contender. Maio leads PLW in career strikeouts (487), wins (43), complete games (32), and shutouts (11). He also currently leads the league in ERA (1.13) over 53 innings of work, so he'll be a huge piece for this struggling Warbirds squad, and he is likely to step into the ace role, taking pressure off Matt Petrikas (56 IP, 2.04 ERA, 48 K, 3 CG, 1.30 WHIP).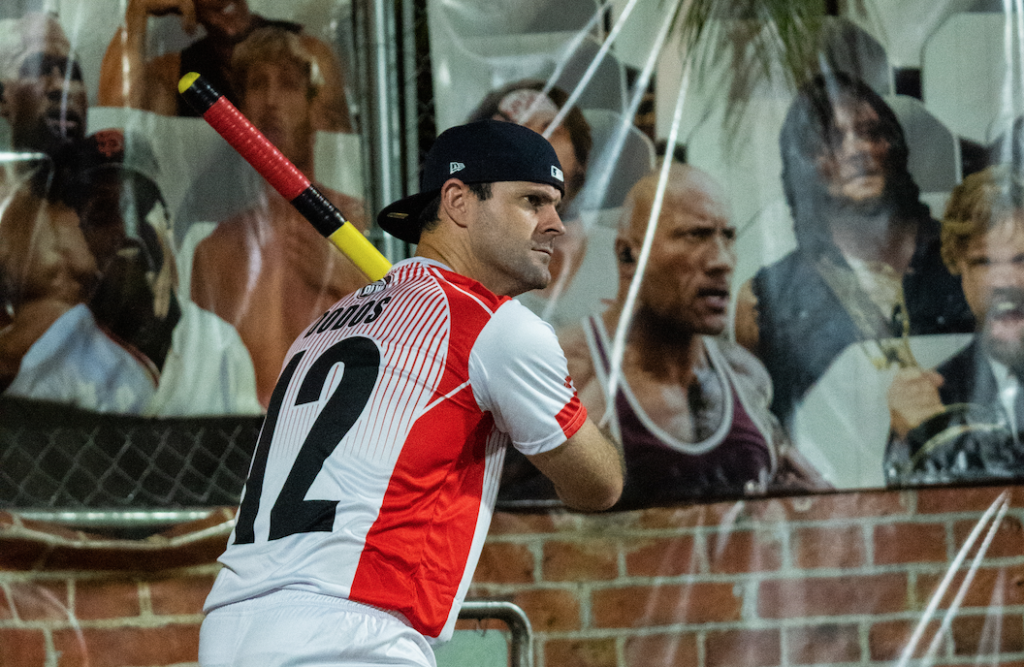 Their first half MVP is Jim Dodos (.436 / .500 / .949), who has nearly half of the team's home runs (10), and had video game numbers before sustaining a head injury just a few weeks ago. Dodos is back to 100%, and he may be on his way to winning a league MVP, but it's a steep drop off in the Warbirds lineup after that. Maio (.233) and Buck Burner (.208) are the only other players on the team batting over .200 through half the season, so between Petrikas, KJ LaCroix, Brian Puter, Tyler Willinsky, rookie James Perez, part time slugger Peter Mocabee, and Matty Levine, the Warbirds are going to need to find some offensive production in order to score enough runs to win games. They've got the worst team batting average in the league (.207), and they strike out almost as much as the Lightning. With the addition of Maio, the birds have bolstered their pitching staff, but relying on their pitching & defense to win low scoring games all season long hasn't worked out in the past, so there's no reason to think it'll work now.
#7 Snappers (35 points, 10-17 record, #3 in preseason rankings):
The Snappers find themselves just one game ahead of last place, and injuries to their star players has been the main reason for that. Reigning Cy Young & three-time MVP Taylor Bryner (.243 / .284 / .388) is still recovering from a broken hand, so he may be a man on a mission during the second half of the season, as his hand gets back to full strength. Luckily, Bryner has been able to pitch fairly well (48⅓ IP, 3.10 ERA, 55 K, 1.34 WHIP) throughout the healing process, but he hasn't put up the jaw dropping numbers Snappers fans have grown accustomed to. Shane Weber (.264 / .304 / .517) also underwent knee surgery, and will likely be out for the remainder of the season. While playing through these injuries, Bryner or Weber still lead the team in most offensive categories, including batting average, slugging percentage, runs, hits, home runs, runs batted in, total bases, and OPS. In several of those categories, Bryner & Weber account for the top two in the Snappers lineup.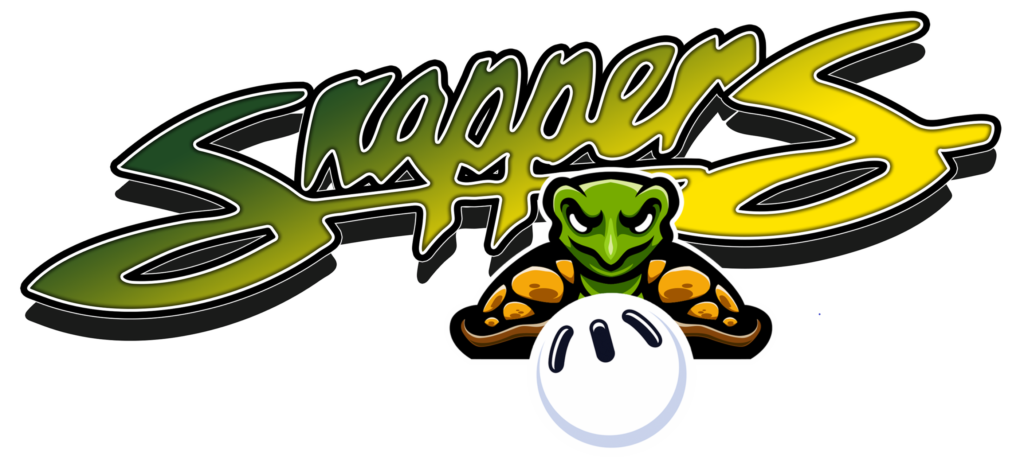 Bryner played nearly the entire first half of the season with a cast on his left hand, swinging one-handed, and Weber was basically playing on one leg the whole first half, but the wounded duo were still the two best hitters in the Snappers lineup. Nobody on the Snappers is batting over .300, or even .275 for that matter. They are ranked dead last as a team in slugging percentage, on-base percentage, runs scored, total bases, and OPS. They picked up David Harley Jr. (.243 / .254 / .457) early in the season, and he's been the lone bright spot for this team offensively, providing much needed production, as well as stellar defense, robbing multiple home runs, and several hits throughout the first half.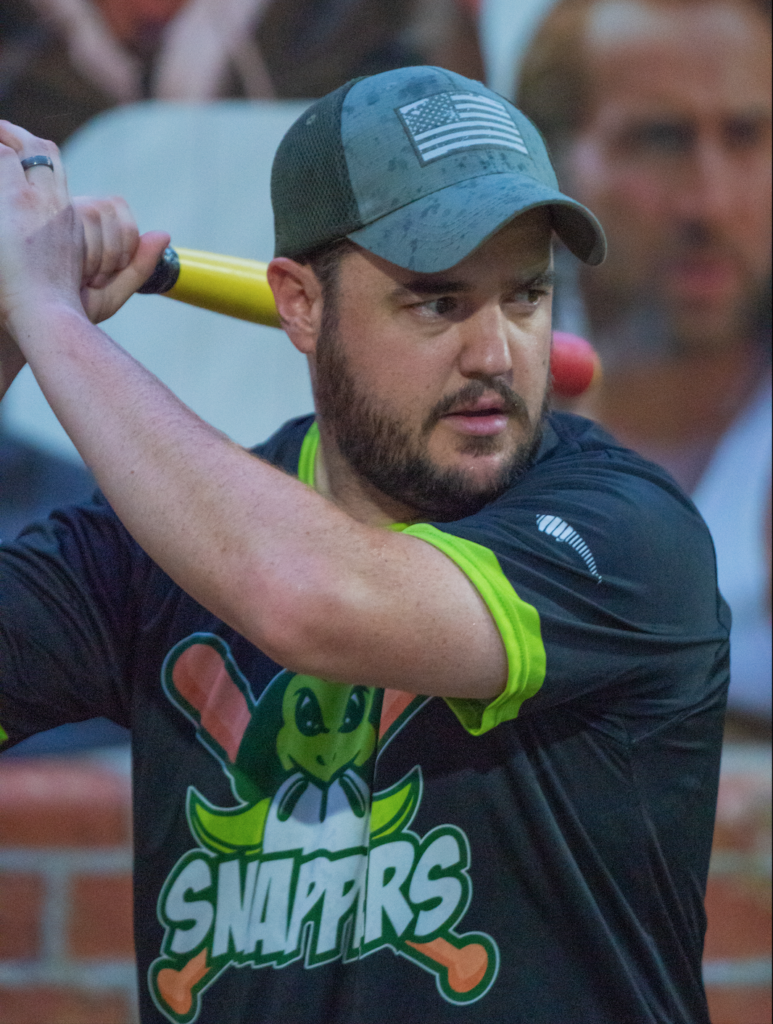 Brandon Gregg (35⅓ IP, 3.06 ERA, 38 K, 1.30 WHIP) and Jonathan Wilson (37⅓ IP, 2.73 ERA, 33 K, 1.55 WHIP) have both done a fantastic job keeping the Snappers within striking distance, but neither has had enough run support to have a winning record toeing the rubber. Between Wilson, Gregg, Manny Santillanes, Jesse Capps, Greg Kelley, rookie Ryan Murphy, and rookie Scott Lebrato, someone has to get hot, or else Bryner will have to take over games in order to get his team some wins. Johnny Castañeda has been absent for the entire first half, and is unlikely to be playoff eligible, but even a couple series out of Castañeda could provide the spark that the Snappers desperately need. Their first half MVP is Shane Weber (7 HR, 13 RBI, .822 OPS), but he is unlikely to take the field again until next season.
#6 Cajuns (43 points, 13-14 record, #10 in preseason rankings):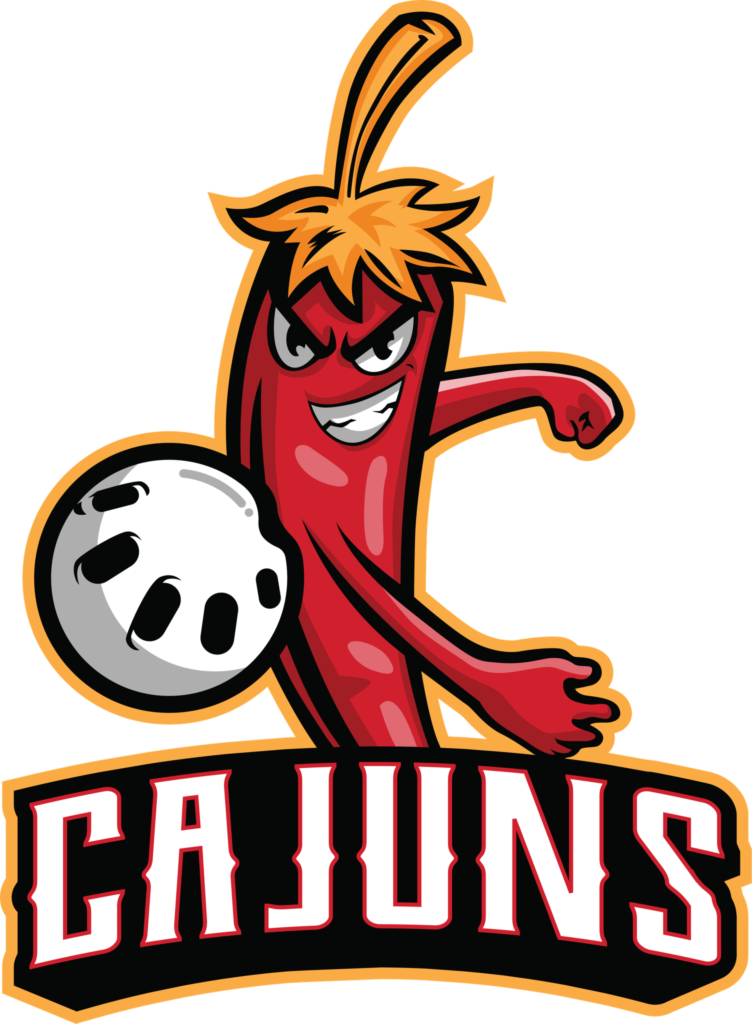 The Cajuns were ranked dead last in the preseason poll, and manager Andrew Ledet (.439 / .529 / .719) is probably happy with where his team is at considering he is the only player on the roster that's played more than one season, and he has six rookies on the squad. The Cajuns are leading the league as a team in batting average (.292), on-base percentage (.368), hits (202), and total plate appearances (775) midway through the season. Ledet is a major reason for this, as he leads the league in each of those categories (50 H, 136 TPA), and he also has a share of the league lead in walks (21). Ledet is a candidate for league MVP, he's poised to win another batting title, and he's leading his team in virtually every offensive category (some by a wide margin), so he's the first half MVP for his Cajuns.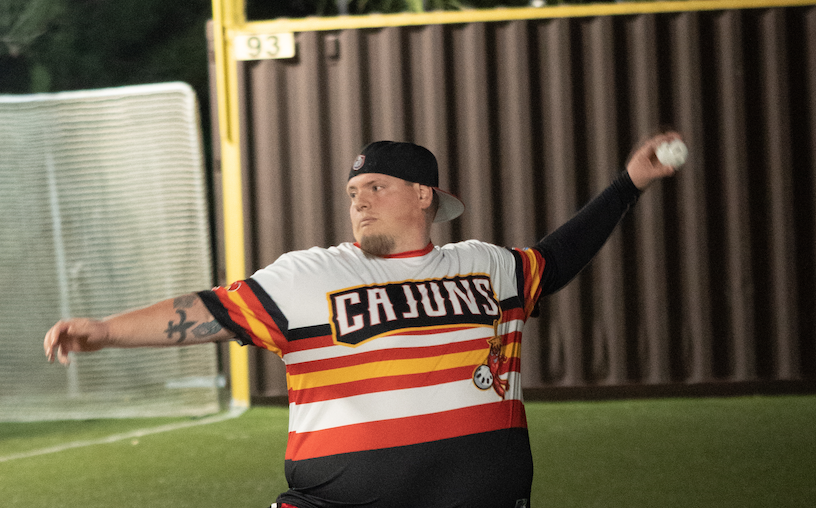 Ryan Ruesch (.363 / .409 / .588) has been the most important part of Ledet's supporting cast, stepping into the ace role for the Cajuns as well (61⅔ IP, 2.72 ERA, 86 K, 7 CG, 1.05 WHIP), and he will be a candidate for most improved player this season. Sashi Bobba (35⅓ IP, 3.57 ERA, 27 K, 3 CG, 1.39 WHIP) has also been a pivotal member of the rotation, Nathan Ruesch (16⅔ IP, 4.32 ERA, 23 K, 1 CG, 1.62 WHIP) has developed into a legitimate third starter, and Ledet traded Anthony Michael to the Lightning for Devlin Daniel (29 IP, 4.14 ERA, 39 K, 1.79 WHIP) to bolster the pitching staff. Between Will Morris (.238 / .351 / .513), Beau Evans (.286 / .356 / .505), Casey Nielsen (.255 / .333 / .404), and Keifer McLendon (.267 / .290 / .433), someone is going to have to step up for the Cajuns to be in the playoff picture.
#4(tie) Sandvipers (63 points, 14-13 record, #2 in preseason rankings):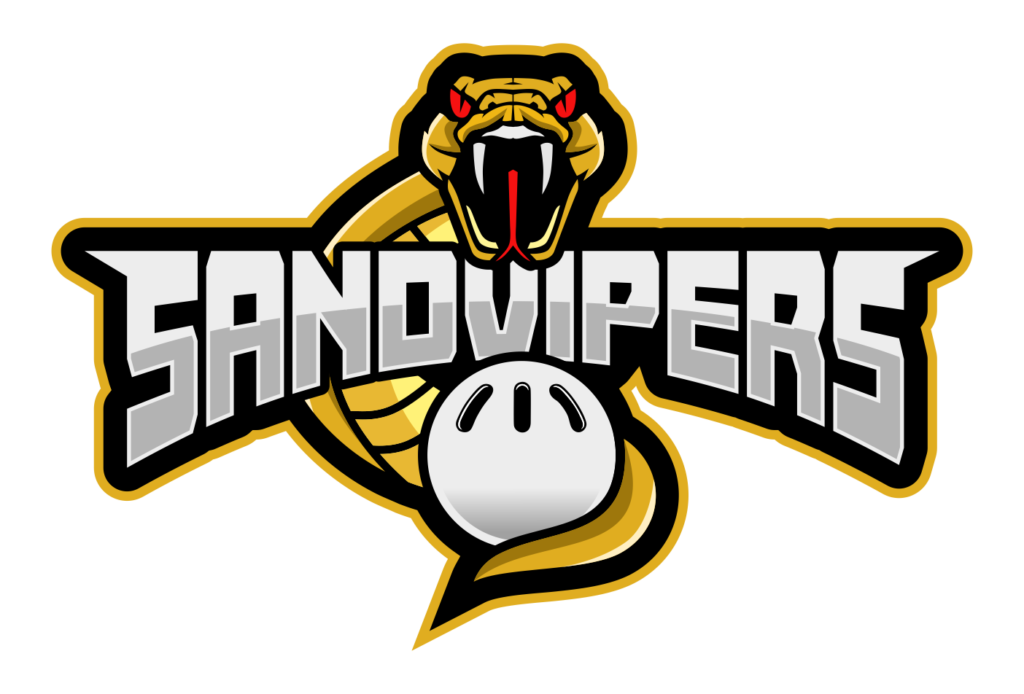 The story of the Sandvipers' season has been the trade of Trench Picone to the Legends. In exchange the vipers received the Legends' first round pick, and a free agent chip that was used to acquire Jordan Keegan (.204 / .264 / .347), who was drafted by the Chicago White Sox in 2010. The Legends, who were in last place at the time, swept the first place Sandvipers following the trade, and the "Curse of the Trenchbino" was born. The Sandvipers used their own free agent chip to add Kenny McDowall (.221 / .260 / .495), who was drafted by the Mets in 2008, prior to the trade, and they drafted Marc Tavano (.264 / .345 / .604) with the ninth overall pick. Manager Adam Tanic (.297 / .409 / .622) has been absent for the last three weeks, and he has been sorely missed in the vipers lineup. Utility man Michael Dean (.146 / .300 / .171) has taken over Tanic's spot in the starting lineup, leaving Justin Hicks (.417 / .508 / .824) and Tom Gannon (.341 / .468 / .534) to carry most of the load offensively.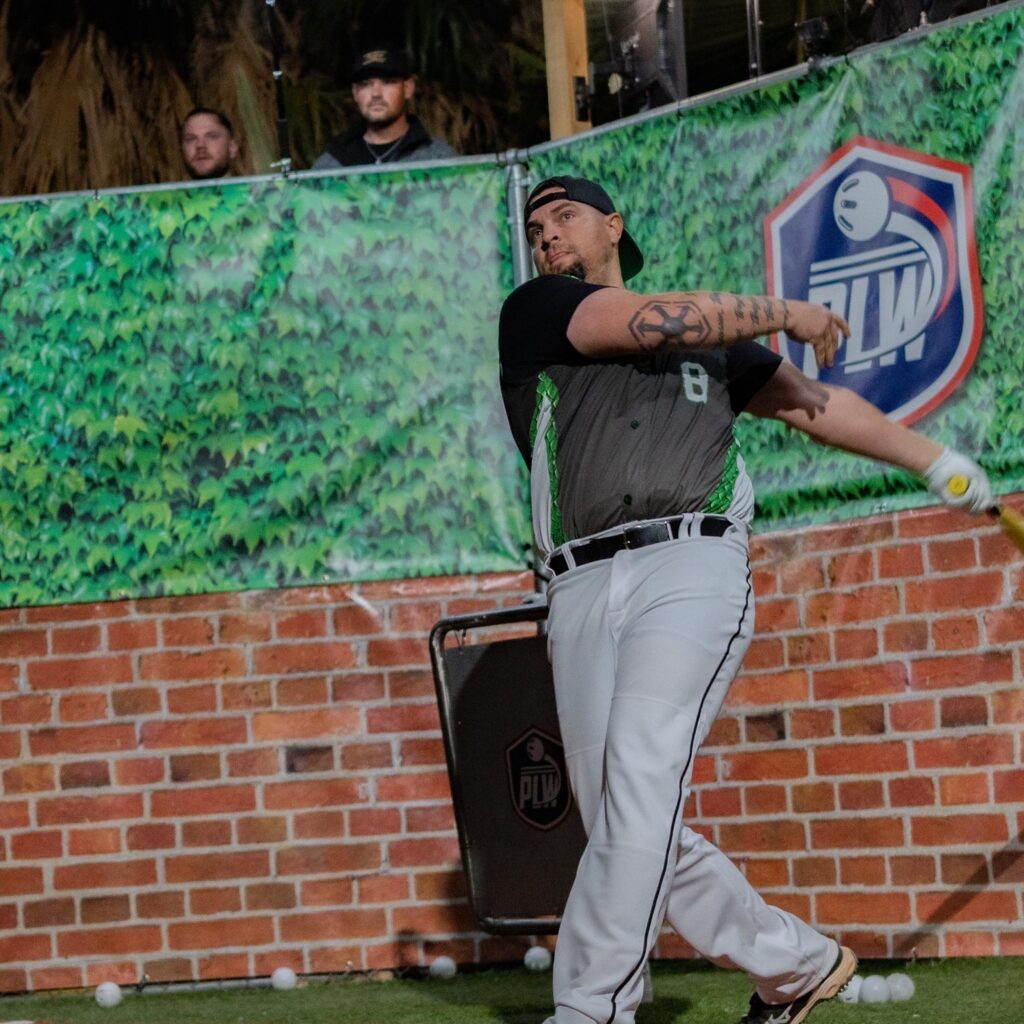 Gannon (58⅔ IP, 1.53 ERA, 90 K, 3 CG, 1.01 WHIP) is having a great season so far, and rookie Kenny McDowall (31⅓ IP, 4.02 ERA, 29 K, 1.91 WHIP) seems to have found his groove, but in the absence of Tanic (29 IP, 3.72 ERA, 19 K, 3 CG, 1.52 WHIP) the vipers don't have a third starter. When Tanic returns from his sabbatical, the Sandvipers will be a force to be reckoned with, but right now their pitching rotation has no depth, and when Gannon runs out of innings they're in trouble. Their first half MVP is Justin Hicks, who is leading the league in doubles (12), RBI (35), and walks (21). Hicks is also in the conversation for league MVP, as he's in the top three in nearly every offensive category.
#4(tie) Bombers (63 points, 14-13 record, #4 in preseason rankings):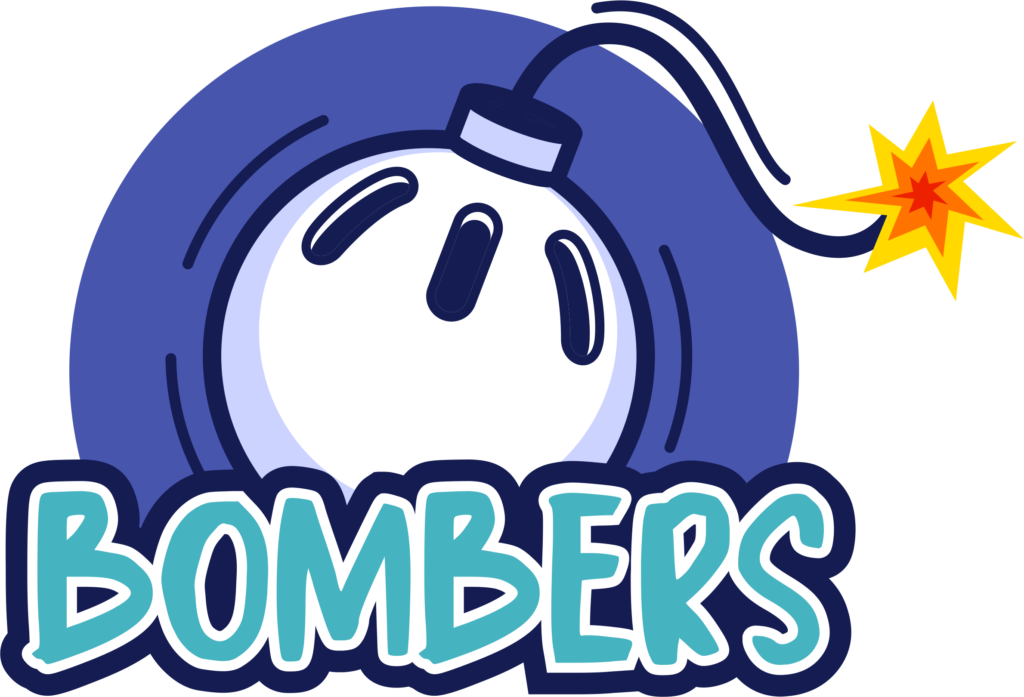 The Bombers are right where they started in the preseason rankings, and the Fernandez clan has picked up right where they left off last season. Manager Alex Fernandez (.284 / .330 / .313), his brothers Max (.302 / .324 / .585) & Mateo (.298 / .373 / .596), and Trevor Bauer (.330 / .360 / .670) have all had strong starts to the season. Hollis Hale (.255 / .311 / .468) is also starting to heat up right alongside the temperature in Las Vegas, and Justin Grenier (.290 / .405 / .516) is expected to be eligible for playoffs this season. Grenier (10⅓ IP, 3.48 ERA, 9 K, 1.35 WHIP) has also shown the ability to be another pitching option alongside the trio of brothers. Alex (50⅔ IP, 1.89 ERA, 53 K, 4 CG, 1.09 WHIP) and Max (63⅔ IP, 2.54 ERA, 95 K, 6 CG, 1.08 WHIP) are both in contention for the Cy Young award, while Mateo (29 IP, 4.76 ERA, 41 K, 3 CG, 1.59 WHIP) is quietly having a pretty good season for himself as their third starter.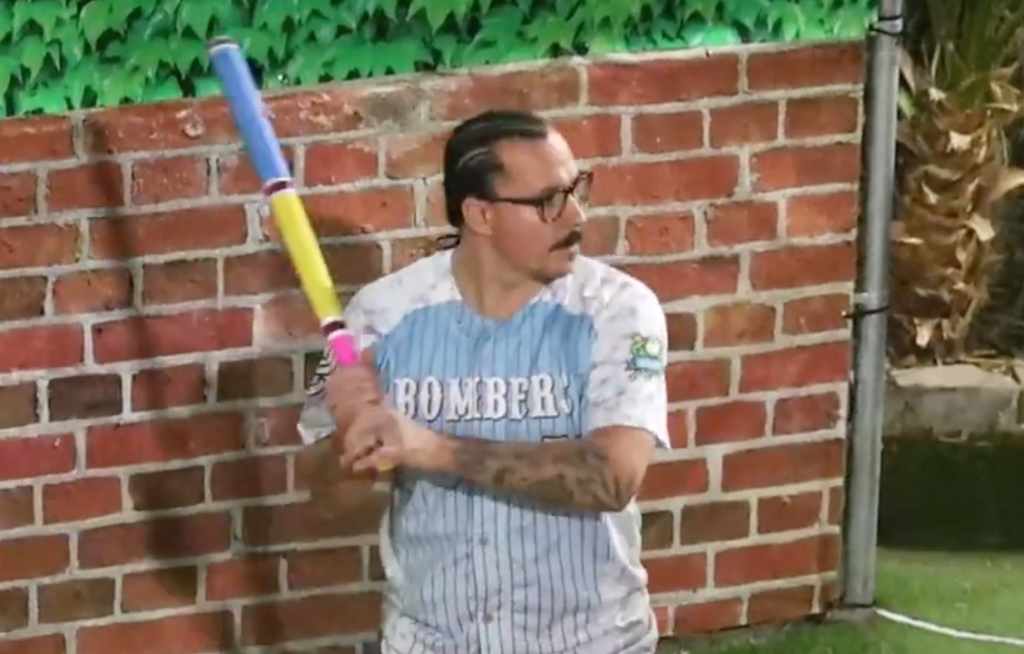 The Bombers pitching staff has the fewest walks in the league (40), and the most complete games (13), which go hand in hand with PLW's two-walk rule. They are also the only team in the league with a negative run differential and a winning record. Their offense is still a work in progress, but if they get hot in the second half, the Bombers could be the best team in the league by season's end. Even if they don't improve at all, they should make the playoffs so long as they continue to come away with wins in close games. Their first half MVP is Trevor Bauer (36 H, 9 HR, 22 RBI), but the Bombers might lean on each other and compete as a unit more than any other team.
#3 Legends (73 points, 14-13 record, #9 in preseason rankings):
The Legends went 4-8 to start the season, and things were looking bleak. Then manager Brad Ogden shocked PLW nation by making a trade to acquire long time Sandviper Trench Picone. Since the acquisition of Picone (29 IP, 1.86 ERA, 31 K, 1.48 WHIP) the Legends are 10-5, and the only series they've dropped was against The Ones. Picone is also hitting fairly well (.286 / .267 / .571) since being dealt by the vipers despite limited plate appearances (15), and he's the gold glove caliber third baseman the Legends have been in search of.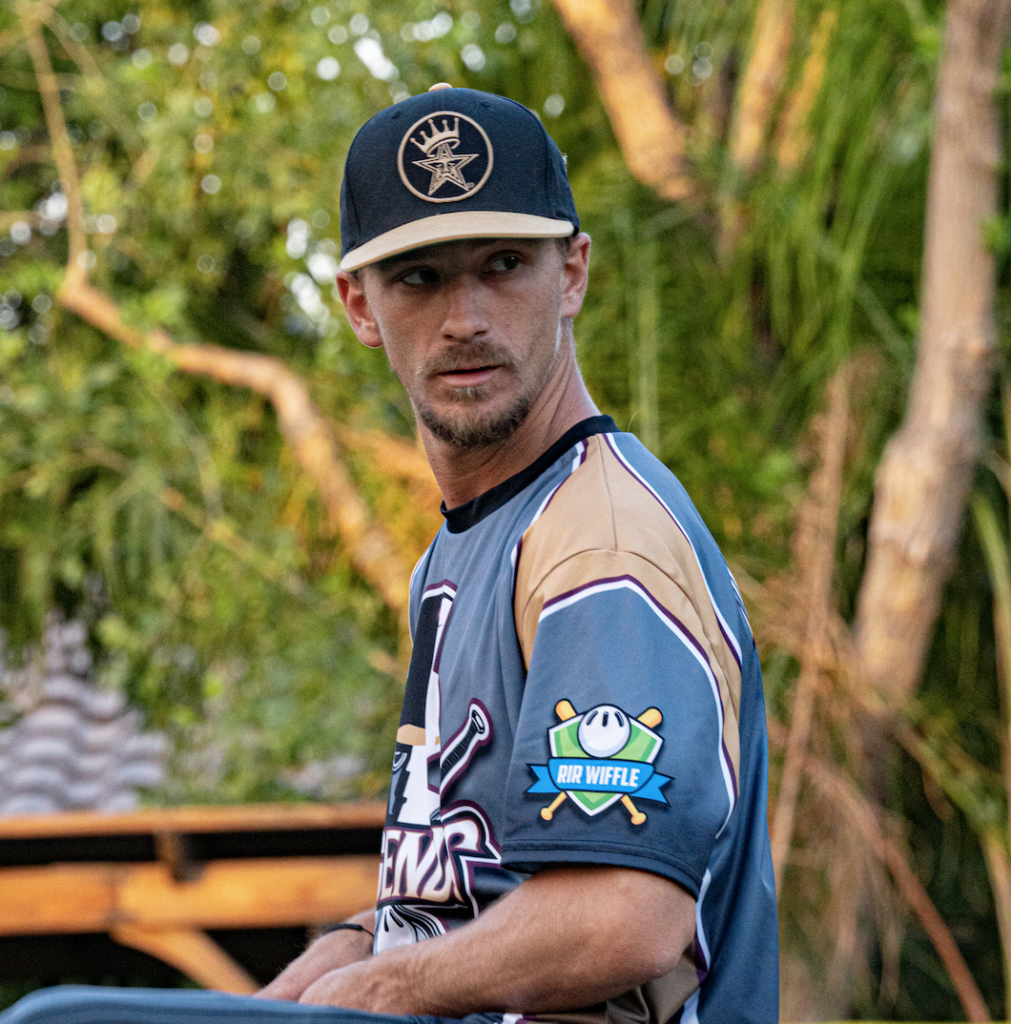 The greatest strength for the Legends has always been their offense. Jason Stephenson (.368 / .412 / .684), Derrik Corral (.309 / .336 / .618), Alex Garcia (.289 / .343 / .526), and Casey Taravella (.278 / .339 / .565) all hit the ball well during the first half. Nick Sansone (.264 / .304 / .302) and Billy Osgood (.218 / .320 / .241) are both expected to hit their stride in the second half of the season, so the Legends lineup will likely give opposing pitchers headaches down the stretch. After jumping from ninth in the preseason poll, the Legends are done flying under the radar, coming in at number three in the midseason poll. Their first half MVP is Casey Taravella (44 IP, 2.73 ERA, 69 K, 4 CG, 1.16 WHIP), who has provided the spark when they've needed it, and contributes in every aspect of the game. Taravella was a gold glove snub last season, and it seems as though he took that personally.
#2 Vaderz (94 points, 5 first place votes, 20-7 record, #5 in preseason rankings):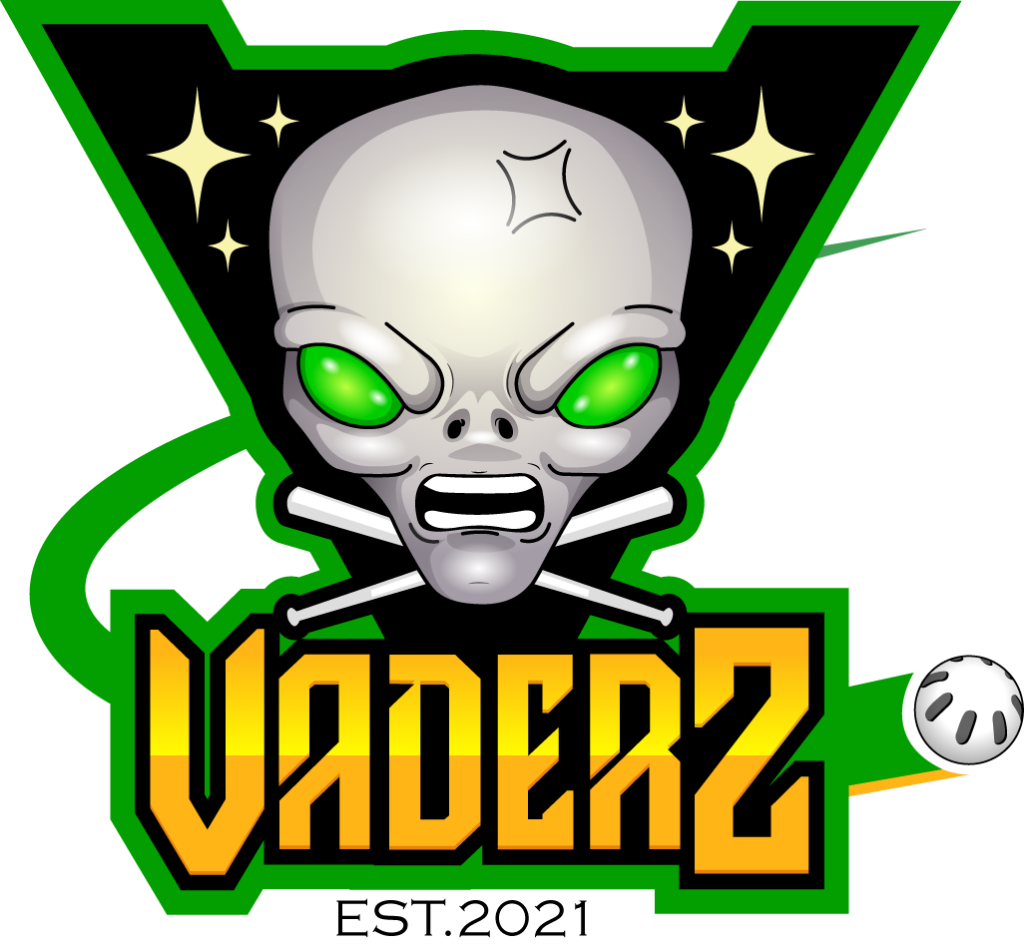 The Vaderz have taken this league by storm. They are in first place at the halfway mark, and while they are ahead of The Ones by one game in the standings, they trail by one point in the power rankings. They have the best run differential in the league (+58), and their pitching staff is leading the league in ERA (2.61), as well as WHIP (1.20). Cy Young favorite Billy Santiwan (71⅔ IP, 1.17 ERA, 73 K, 7 CG, 4 SHO, 5 SV, 0.71 WHIP) has pitched nearly half of the team's innings, and he threw the first six inning perfect game in PLW history against the Lightning. The Vaderz also have seven good hitters in Ethan Ibarra (.376 / .425 / .846), Gio Battistoni (.356 / .427 / .578), Kyle Eder (.307 / .336 / .632), Alec Hutt (.286 / .375 / .500), Tanner Roundy (.283 / .339 / .481), Nate Stepna (.270 / .324 / .460), and Billy Santiwan (.265 / .306 / .350).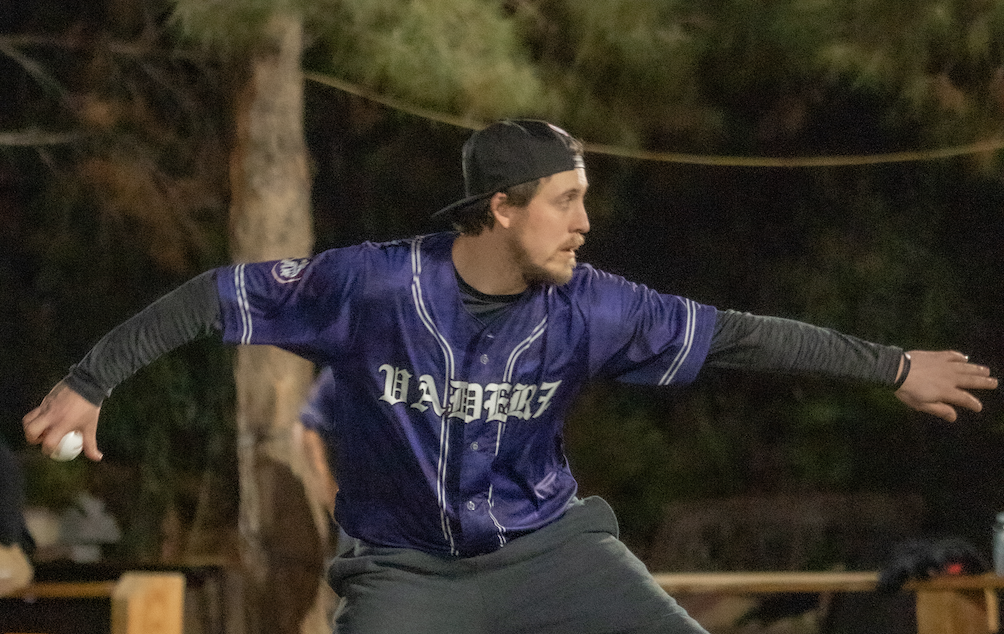 Their first half MVP is Billy Santiwan. Not only has he baffled hitters with his knuckleball all season long, but he has also taken over the managerial role on the Vaderz, and he has maxed out his innings in almost every series. The Vaderz have quickly become a powerhouse team in Premier League Wiffle®, and they could follow in The Ones' footsteps by winning a championship in their second season. The only thing the Vaderz really need to do in the second half of the season is figure out their pitching rotation, as no one on the staff has become a clear number two behind Santiwan, who has more shutouts himself than any team in the league, so even if they don't find their number two, they might win a championship.
#1 The Ones (95 points, 5 first place votes, 19-8 record, #1 in preseason rankings):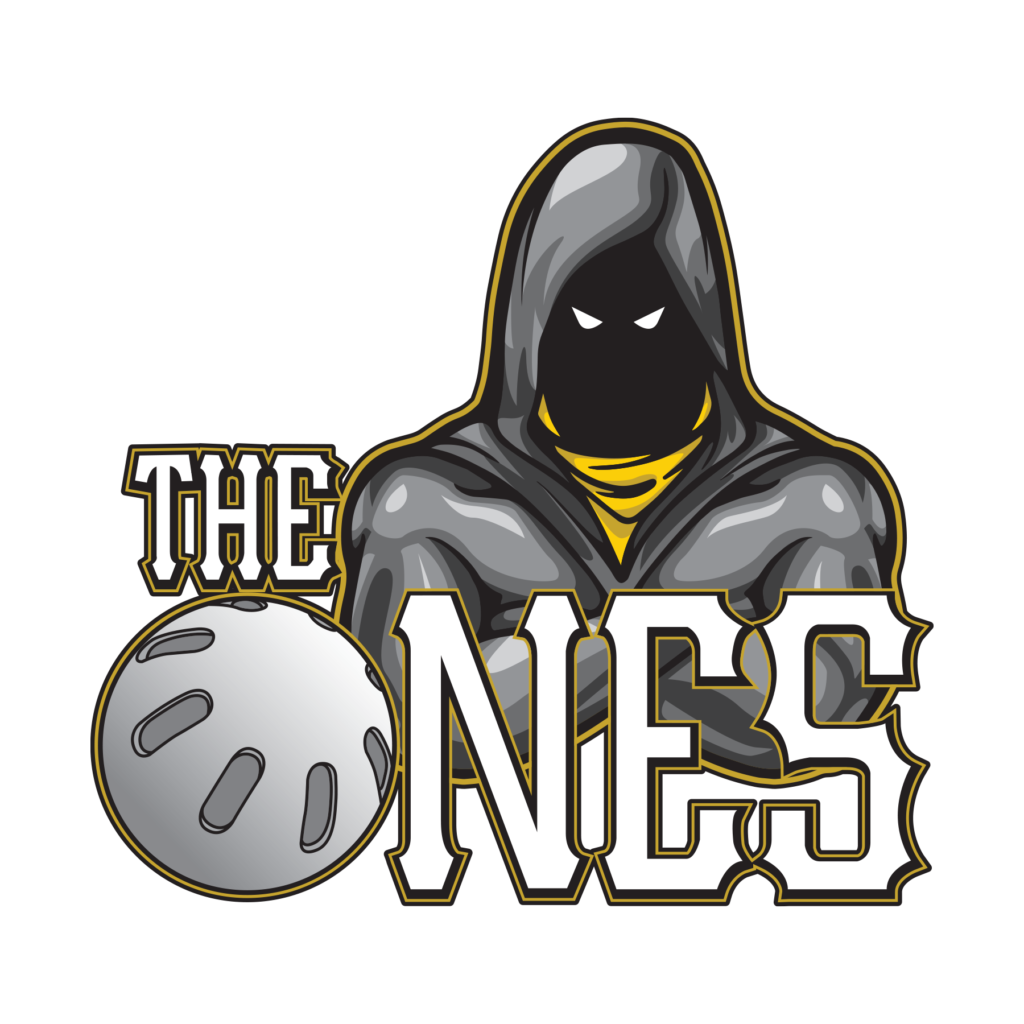 The Ones are still atop the power rankings as we reach the middle of the season, but they trail the Vaderz by one game in the standings. They've scored the most runs (142), and they lead the league in slugging percentage (.532), home runs (40), and OPS (.899). There really isn't much to say about The Ones other than that they are number one. Ryan Chen (.413 / .505 / .837), Adam Koutz (.386 / .437 / .605), manager Scottez Dobbins (.228 / .354 / .608), Adrian Gutierrez (.304 / .390 / .543), Austin Bull (.271 / .320 / .500), and Justin Spurrier (.257 / .321 / .338) form the most complete lineup one through six, and they show no signs of slowing down. The Ones also have the deepest pitching rotation in the league in Chen (38⅓ IP, 1.88 ERA, 50 K, 2 CG, 1.15 WHIP), Gutierrez (36 IP, 2.67 ERA, 54 K, 4 CG, 1.25 WHIP), Cody Schmidt (44⅔ IP, 2.69 ERA, 54 K, 2 CG, 1.41 WHIP), and Koutz (35⅓ IP, 3.06 ERA, 49 K, 2 CG, 1.53 WHIP).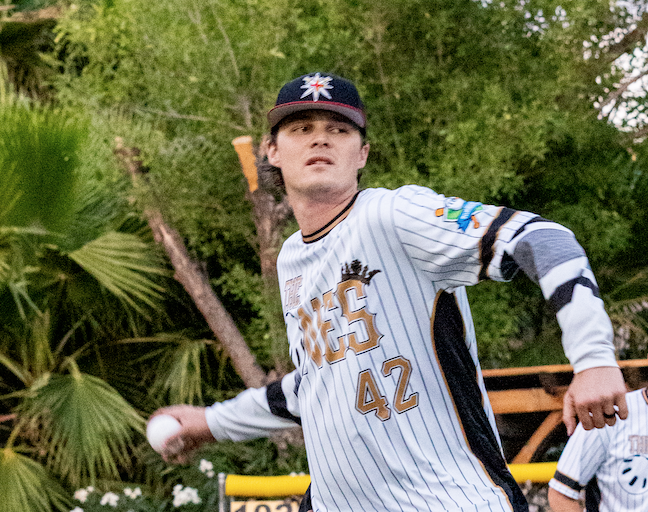 Their first half MVP is Ryan Chen, who has come back with a vengeance after missing most of last season. The Ones are capable of sweeping teams even when they don't bring their A game, and when they play at their best, they can mercy rule good teams. The only small caveat to The Ones being so dominant is that they rarely experience any adversity because they're so talented. Expect them to cruise through the rest of the season, and maybe even cruise all the way to a second PLW championship. The Ones are the best team in the Premier League, but expect the rest of the league to put up a good fight come playoff time.
There's still half a season remaining, and virtually anything can happen. Every team is still in the playoff hunt, and the bottom teams are fighting to avoid relegation. Will the final standings mirror the power rankings, or will a team in the bottom half of the rankings emerge as a title contender? Tune in LIVE on Twitch Monday through Friday at 6pm pacific to find out!